Cannes: Successful Comebacks
Wim Wenders und Catherine Breillat überzeugen im Wettbewerb des Festivals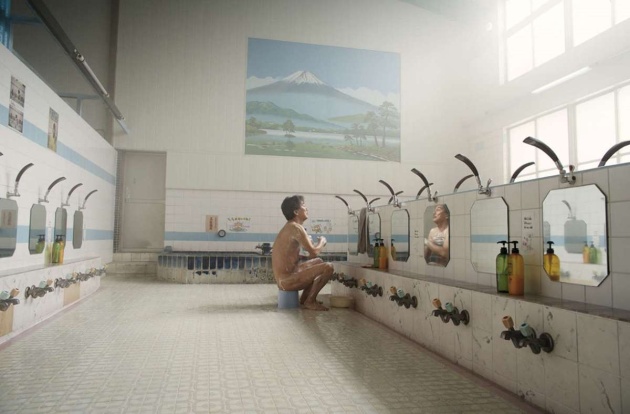 Perfect Days (© Master Mind Ltd)
In Japan
For Wim Wenders, the festival of Cannes is something of a homecoming. Here he won the Palme d'Or almost 40 years ago with "Paris Texas," and more awards followed. With Nibelung loyalty, the festival held on to him and showed even his weaker films, such as most recently the documentary about Pope Francis. His feature film, "Palermo Shooting," ran in competition in 2008 and became a veritable debacle. Expectations were accordingly skeptical about his new work, "Perfect Days," which he shot in Tokyo. It is well known that Wenders has a great affinity for Japan. With "Tokyo-Ga" (1985) he realized a homage to the great Japanese director Yasujiro Ozu, "Records of Clothes and Cities" was a documentary about the fashion designer Yoji Yamamoto.
"Perfect Days" is inspired by public toilets in Tokyo, designed by renowned architects and installed in recent years. Hirayama (Koji Yakusho) works as a toilet cleaner and maintains the perfect condition of his facilities. "Perfect Days" begins like a documentary, we see Hirayama in his modest apartment rolling up his futon, brushing his teeth, putting on his overalls and driving to work. Early in the morning, he drives through the deserted city listening to his favorite music on old-fashioned audio cassettes. In the afternoon, he goes to the bathhouse, eats at a snack bar, and rides his bike around town. Before he falls asleep, he likes to do some reading. First William Faulkner, then the Japanese author Aya Koda, books he buys cheaply at a used bookstore. Sometimes in the evening he goes to a bar whose owner occasionally sings for her guests.
One has to imagine the toilet cleaner as a happy man, who does his modest work silently and thoroughly. At the same time, one suspects that this man, who hardly says anything in the first hour of the film, once lived a different, presumably more intellectual life. This becomes clear at the time his sister shows up at his house in an expensive car to retrieve her daughter, who has run away to live with her uncle. What Hirayama used to do, we can only speculate about, but will never know.
"Perfect Days" thrives on the charm of its lead actor Koji Yakusho, who carries the entire film and whose facial expressions alone captivate the audience. Which should make him a strong candidate for the actor award. In a restrained, almost meditative way, Wenders celebrates the little things in life, the daily rituals as moments of happiness. The songs Hirayama hears in the car are the songs of Wenders' youth, Eric Burdon, Lou Reed, whose "Perfect Day" provides the inspiration for the title, the Kinks, Otis Reading. Wim Wenders achieves a perfect comeback with this film, which was deservedly applauded at Cannes.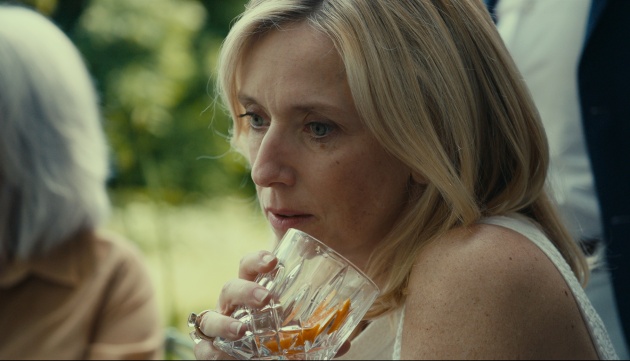 L'Eté dernier (© SBS Productions)
In France
At 17, Catherine Breillat wrote her first novel, which was classified as not being suitable for minors. She made her directorial debut in 1976. Breillat's novels and films have repeatedly provoked scandals because of their frank depiction of sexuality. No wonder the director had trouble financing her projects and in the meantime worked primarily as a screenwriter. In 2004, Breillat had a stroke, the consequences of which she still suffers from.
With the support of the renowned producer Said Ben Said, the 74-year-old Breillat was able to make a film again and has been invited to the Cannes competition for the second time. "L'Été dernier" (The Last Summer) is a remake of the Danish film "Queen" (2019), starring Tryne Dirholm. Breillat stays close to the original, but moves the story to France. The successful lawyer Anne (Léa Drucker) leads a comfortable life in an upper-middle-class house outside the city with her partner Pierre (Olivier Rabourdin) and their young adopted Korean daughters.
When one day Pierre's 16-year-old son Théo (Samuel Kircher) shows up, having previously lived with his mother, their family life is thrown out of balance. At first, the teenager annoys everyone with his intrusiveness and carelessness. Théo even fakes a burglary to steal from his parents. But then some erotic tension develops between Anne and her stepson, which eventually leads to a passionate affair. When Anne tries to end the destructive dynamic of their relationship, Théo denounces her to his father. Anne denies all accusations, but Théo threatens to report her for having sex with minors.
"L'Été dernier" surpasses the Danish original in its precision and astounds with a radical finale. "A film as brilliant and sharp as a diamond," Jacques Mandelbaum writes in "Le Monde." Catherine Breillat mercilessly dissects the elemental human conflict between moral imperatives and the darker side of sexual desire. 51-year-old Léa Drucker is magnificent in her conflict between a serious woman and her erotic desires. "It's about a pseudo-incest that happens almost by accident. It wouldn't be a big deal if the young man didn't fall in love," says the director. After a 10-year absence, Catherine Breillat is also making a brilliant comeback at Cannes.