Cannes 2023: Ambivalent female characters
Peter Paul Huth über "Anatomie d'une chute" und "Club Zero"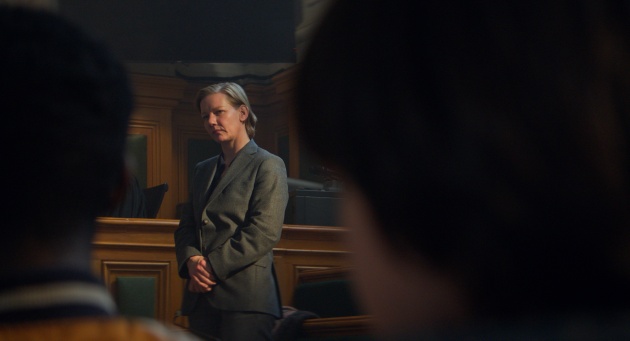 Sandra Hüller in "Anatomie d'une chute" (© Les Films Pelléas - Les Films de Pierre)

Justine Triet's "Anatomie d'une chute" (The Anatomy of a Fall) was the film that absolutely thrilled the critics, especially the French ones who hailed it as a favorite for the Palme d'Or. The successful writer Sandra (Sandra Hüller) lives with her husband Samuel and son Daniel in a remote house in the French Alps. When the son, who has only limited vision since an accident, returns from a walk with the dog, he finds his father dead in the snow. Apparently, he fell from high up. In the course of the police investigation, Sandra comes under suspicion of having pushed her husband off the balcony. A lawyer friend (Swann Arlaud) takes over her defense.
From this point on, the film becomes a courtroom drama that builds up a great deal of tension. Step by step, the couple's complex relationship history is revealed. "I wanted to talk about what it means to live with someone and have an equal relationship, something that is almost impossible to achieve," says director Justine Triet. As the court case progresses, the tensions between the spouses come to light. Sandra - Sandra Hüller magnificently nuanced - is from Germany and communicates with her husband in English. Previously, the two lived together in England, where Samuel taught at the university. He actually wants to write, but feels outflanked and literarily exploited by his wife. She had an affair with another woman, which her husband constantly reproaches her for. Their arguments, documented in an audio recording, are centered on what each has given up for the other.
Little by little, the mosaic of a relationship on the verge of collapse emerges. Did Sandra want to get rid of her husband or was it suicide as a last resort of personal despair? We do not know and will not know for sure until the end. In addition to Sandra Hüller, a strong candidate for the Best Actress award, Swann Arlaud, one of the most interesting actors in French cinema, impresses with a casual presence.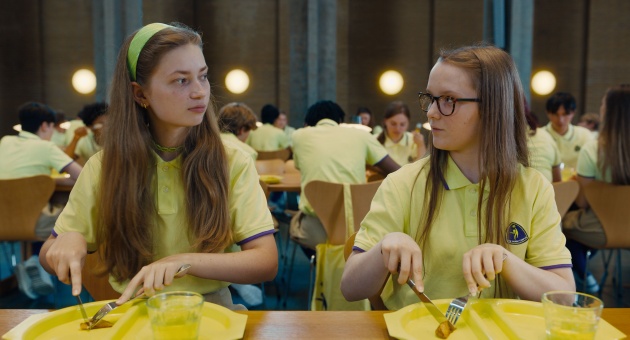 Club Zero (© coop99 filmproduktion and Coproduction Office)

Jessica Hausner also has a woman at the centre of the film. "Club Zero" is the second English-language film by the Austrian director and her second invitation to the Cannes competition. The setting is an expensive English public school that hires a new teacher, Miss Nowak (Mia Wasikowska). With her ascetically unconventional manner, she impresses the parents and wins the trust of the pupils. "Attentive Eating" is the name of the course she teaches. Everyone is enthusiastic and even the headmistress (Sidse Babett Knudsen) is starting to pay attention to what and how much she eats.
Miss Nowak lives alone and has developed her own health tea. There is something mysterious about her and she increasingly fascinates the students in her class. They start eating less at home too and claim not to be hungry, which provokes the rage of her parents. It is not before long that she is dismissed as a teacher. But then comes the moment when Miss Nowak confides in her students that conscious eating is only the first step towards the ultimate goal - going without food altogether. Supposedly, this way they can cleanse their bodies, they will cause less pollution to the environment and they will live longer. Goals that immediately resonate with modern, nutrition-conscious people.
It is fascinating to observe how Jessica Hausner stages this process of manipulation. How the idealistic, morally committed students gradually find themselves in a cult-like network, convinced that they are doing something good for their bodies. "Club Zero" is a film of alarming actuality that captivates through the radical form with which Jessica Hausner approaches the subject of nutrition. Once you get used to the anti-naturalistic narrative, the film develops a disturbing pull.