The Eucharist and Visual Culture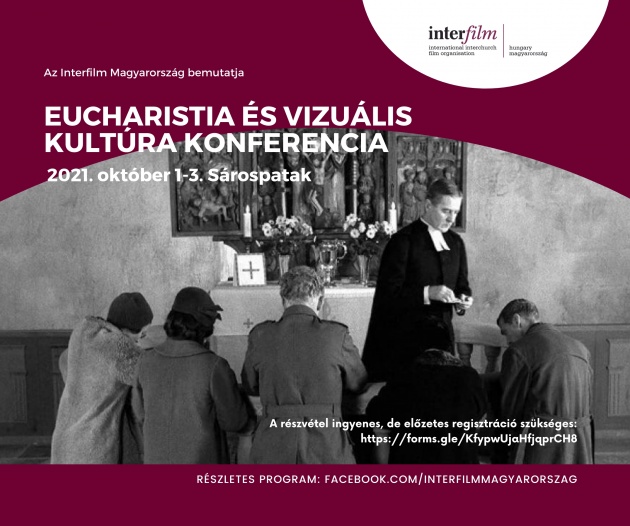 © Interfilm Hungary
International Conference "The Eucharist and Visual Culture", Sárospatak 2021

InterFilm Hungary (founded in 2020) holds its first international conference entitled 'The Eucharist and Visual Culture' on 1-3 October 2021. The event is hosted and sponsored by the Sárospatak Reformed Theological Academy.  The Evangelical Church of Hungary and the Cistibiscan Church District of the Reformed Church of Hungary are also among the main sponsors.
The purpose of the organizers is to draw attention to the potential of visual culture that fundamentally defines our times, and to help people of faith recognise Christian messages that may appear in today's "flood of images". The organizers hope that this conference will be just the first step in a long-term relationship between film and Christian values in Hungary.
The conference will feature four lectures in English, three workshops, two film screenings and related discussions. The key-note speakers are: theologian Sofia Sjö from Finland, film-aesthete Mariola Marczak from Poland, theologian and director Lajos Kovács and theologian and anthropologist Károly Zsolt Nagy from Hungary. The attendees can meet Hungary's first Oscar Prize winning director Ferenc Rofusz whose conversation partners will be bishop Tamás Fabiny and theologian and cartoonist Sándor Békési. The other two workshops are led by art historian Márton Orosz and theologian Gabriella Rácsok.
The diversity of the themes presented at the conference gives an idea of the many threads that connect our visual environment with the idea and imagery of the Eucharist.