World Cinema Exchange Award for Tunisian Director Kaouther Ben Hania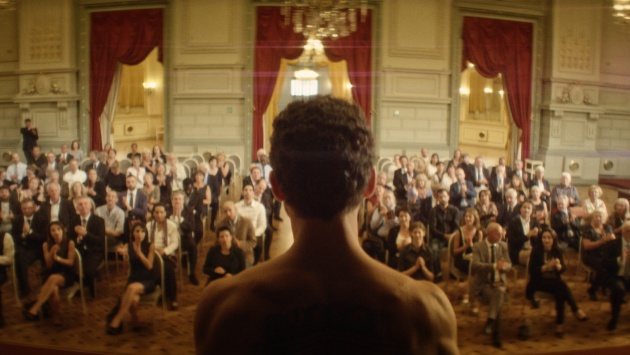 © trigon-film

Saturday 28th August, prior to the screening of closing film The Last Days of Gilda, the winners of the 11th edition of World Cinema Amsterdam were announced: the World Cinema Jury Award went to Eyimofe (Nigeria 2020), the World Cinema Exchange Award was awarded to The Man Who Sold His Skin (Tunesië) and the Audience Award went to The Mercy of the Jungle (Belgium/France 2018).
The World Cinema Exchange Ward
The World Cinema Exchange Award was awarded for the second time this year by the jury of 'Het Filmgesprek' foundation. This award goes out to the most thought-provoking film, which stimulates conversations about essential human issues. The big winner of this award was The Man Who Sold His Skin by Tunesian filmmaker Kaouther Ben Hania. The jury about their decision: "This film brings into focus the question of freedom and what you can do with the choices and opportunities you are faced with. The stylish cinematography and powerful music draw the viewer into the film's narrative and keep you engaged with the film's themes. Finally, the winner succeeds in creating an absurdist story confronting us with our contemporary world."
Director Kaouther Ben Hania receives a prize of € 2500 for a future film project and the distributor Cineart will receive financial support in organizing film talks after the screening in a number of Dutch movie theaters where the film will be programmed.
The World Cinema Exchange Jury 2021 were: Jaëla Arian (founder of the film platform LA RIOT), Edson da Conceiao (director) and Jeroen Helmers (nominee for the Film Teacher of the Year award 2019).
The film is available at tirgon film. Find more information here