Withstanding a Gritty Reality
Festival report by Alina Birzache, member of the Ecumenical Jury
The International Filmfestival Mannheim-Heidelberg has long had a reputation for screening original films by less well known directors, offering a freshness of vision and a chance for young directors and actors to make a breakthrough. This year's selection was no different, and it seemed fitting that some of the most striking films being screened were those that focused on definitive moments in the lives of young people. At the close of the festival, six of the seven films awarded prizes by the juries or the public (10 ½,  The High Life,  Black and White, Pure, Act of Dishonour, Hold me tight, Eva and Lola, Win/Win) highlighted various predicaments which young people faced at turning points in their lives. Although the themes of confronting hardship, and exploring moments which demand personal responsibility, are both common features of contemporary film, these acquired a new poignancy in the dramatic scenes that fleeted across the festival's screens this November.
The award for Best Film at the festival was received by a Canadian production, Daniel Grou's 10 ½.  The staggering performance of a very young actor brought to life the drama of a ten and a half boy Tommy who, failed by his disintegrated lower class family, is deposited, as a last resort, in the hands of social services as they try to re-educate him. In this new environment the social worker Gilles is in charge of his education, trying to understand the foundation of his unruly sexual drives and violent social behaviour. Tommy, damaged psychologically as a result of his deficient bringing-up, struggles to make progress, and his fits see him regularly removed to the isolation room. On the advice of the psychologist who refuses to medicate the child, Gilles changes tactics and tries to bond with Tommy. The strict regulations, reminding one of a carceral state, are softened and Gilles makes concessions to Tommy to gain his trust. This does not prevent him from escaping for a second time in search of his father.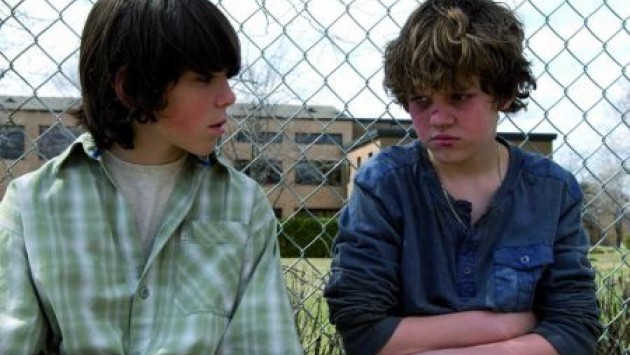 Still from "10 1/2"
Instead of the expected home comforts, the world outside proves all to ready to take advantage of the child, and it is only instinct that prevents him falling pray to a paedophile neighbour. In a sad moment of realisation, it dawns on Tommy that in fact the reeducation center is the only haven left for him. Within this poignant story about the complicated psychology of children, and through shockingly realistic images, the film raises questions over the early sexualisation of children, parental abuse, the impact of adult films on very young audience as well as raising questions over the toughness of confinement in re-education centres, for the children and their minders alike.
The award of the Ecumenical Jury (as well as the public's award) went to a Danish coming-of-age drama, Hold Me Tight, Kaspar Munk's directorial debut. At the opposite end of the social spectrum from 10 1/2, Munk's film follows the adolescent Sara as the daughter of a couple of professionals who invest long hours in their work with little quality time left for the children.  For this reason Sara is forced to act as a mother for her little brother and views him through the difficulties they face with bullying from fellow pupils. While her brother can turn to her for comfort and advice, there is nobody available to help Sara work through her own problems.  At the beginning of the film Sara pinpoints the root of the problems in one of her essays: rather than searching for their individual identity, adolescents frequently allow themselves to be influenced by peer pressure. Between this moment and a letter addressed to her by her schoolmate Mikkel, her drama unfolds.
It is not the gritty reality seen in 10 ½ that triggers the tragic outcome, but rather a simulation: Mikkel is stirred by the lies of jealous Louise, and further incited by his classmates into faking a public rape on Sara. Louise films the whole incident and sends the video to those involved, including Sara. In the following solitude Sara's consciousness becomes a resonance box which amplifies the external stimuli, and yet she is bereft of the possibility of discussing her feelings and emotions with her parents.  Meantime Mikkel undergoes a process of self-reflection and writes a letter of apology, while his parents raise awareness with the other parents about the incident. The film could have ended positively, with redemption found through people's attempts to rectify their mistakes, if only Sara had found somebody to hold her tight and not let her all-consuming fears drive her to suicide. The film reminds us of the fragility surrounding the lives of teens, and the dramatic way that some gestures, even if not seeming grave, have consequences that can't be undone.  Louise's video, effectively used as a prologue to the film, plays out the aggression forced upon Sara against a map in the background, singling her out as one of possibly many others in similar situations.  The toned down colours and the subtle contrasts of shadow and light made an excellent visual counterpart for this intense but restrained drama.
Another Nordic film, and another difficult story, was presented with a Special Mention from the international jury for the 'extraordinary performance' of Alicia Vikander in Lisa Langseth's Pure (Sweden). Vikander plays a young woman Katarina, a much stronger character than Munk's heroine, who strives to break free from her stifling working class culture with an admirable determination. Katarina's passion for classical music becomes the propelling force in her search for authenticity, identity and recognition. Reneging on her humble origins, she reinvents herself as the daughter of a famous pianist and obtains a clerical job in the town's concert hall.  Here she finds a mentor in the person of a middle-age married conductor, Adam. Tragically they start an affair but, unwilling to assume any responsibility, Adam shortly abandons her and has her fired. In an attempt to get her job back she unintentionally causes his death, which paradoxically opens the possibility for her to obtain a better position in the same institution.  What the title ultimately seems to suggest is that after surmounting all the barriers – be they social, cultural or human - she emerges unblemished from her past, preserving her purity in a way that transcends common morality.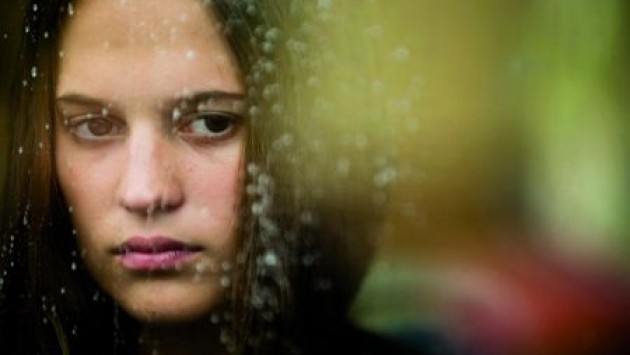 Still from "Till det som är vackert" ("Pure")
The Scandinavian thinking behind the film is developed through the use of Kierkegaard, who is brought into picture in an interesting, though questionable way. Kierkegaard not only offers her a motto: "Courage is life's only measure", but also reminds her, through a close up of the book she reads, that "truth is subjectivity"; in other words that the measure of inner truth can't be judged by external factors. That may well be, but in spite of the convincing acting and tightly written screenplay, one is still left wondering whether this is wholly the case with Katerina's truth.
Taking the audience to a rather different cultural space, was Nelofer Pazira, a Canadian actress and director of Afghan origin, whose debut feature film Act of Dishonour, was awarded as second Special Mention. Pazira's heroine is an Afghan teenager Mena, whose daily routine is disrupted by the presence of a Canadian filming team in her village. Convinced to take a minor role in the film by the team's interpreter Megjan, herself of Afghan origin, she finds herself breaching the rules of her patriarchal community. The 'disgrace' she causes results in her family considering her murder for her 'act of dishonour', but first her father, and then her fiancé prove incapable of taking her life and abandon her instead to her own devices in the desert. Pazira's rich screenplay captures a variety of conflicts acted out on different levels. In her deep red outfit, contrasting with the sandy colour of her environment, Mena unknowingly challenges, with her heart-informed conceptions, the rigid norms governing her village, but her worldview is also reduced by the narrow windows in the walls that enclose her.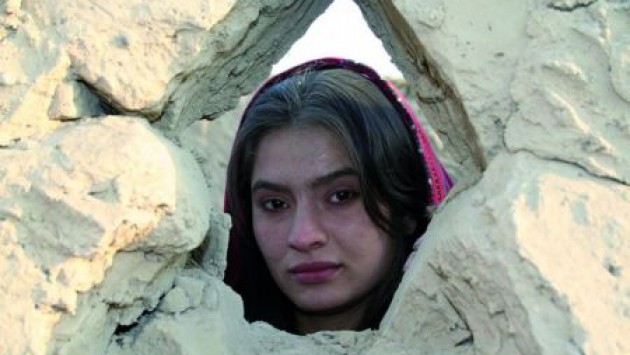 Still from "Act of Dishonour"
Another glance is offered through the eyes of those of a different ethnicity who return to the community after many years of absence and are now considered outsiders. The film crew hold values at odds with the conservative views of this closed society, in which cinema is perceived as a subversive intrusion. Pazira's subtle visual meta-commentary on the nature of her own art adds one more dimension to her film. Fleetingly projecting Mena's fantasies on the walls of her house she seems to suggest that while the material part of the film can fall prey to the philistines, the vivid world of imagination cannot be suppressed as easily.
This year's awarded films testified, each in its own distinct way, to the enduring power of cinematic imagination to interrogate our lives.