Visions of confinement and liberation at the Venice Mostra 2022
Festival report by Alina Birzache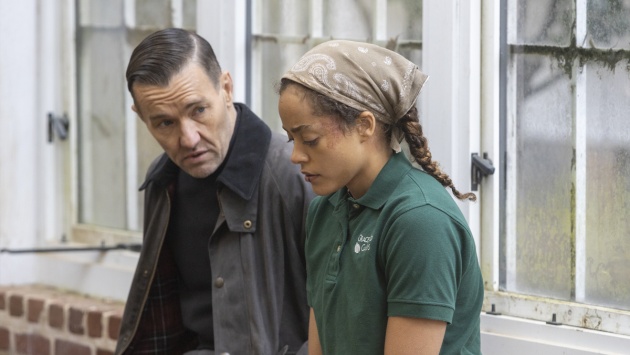 Joel Edgerton and Quintessa Swindell in Paul Schrader's "Master Gardener" (© Bonnie Marquette)

Even before this year's cinematic line-up was revealed, it was clear that the 79th Venice International Film Festival was going to be special given the news that auteur Paul Schrader would receive a Golden Lion for Lifetime Achievement. Schrader is perhaps best known for his psychological portrayals of troubled and lonely people in his own films and screenplays. Fewer people are as aware of his important work as a film critic. Of particular note is Schrader's 'Transcendental Style in Film: Ozu, Bresson, Dreyer' (1972): a canonical book for students of film and religious studies, and as such his latest creation, Master Gardener (screened out of the competition) was always going to be of particular interest to our jury. In retrospect, the Mostra proved to be a rewarding and enriching experience for both the public and the jurors for an array of reasons. The INTERFILM jury spread its viewing net widely across two sections of the festival – both the main and the Orizzonti competitions - in order to choose the winner of our Prize for the Promotion of Interreligious Dialogue.
A film festival like the Mostra includes such a range of cinematic perspectives that it is usually difficult to identify any unifying theme. This year, however, there was a distinct impression that many films were underpinned by a certain dynamic between confinement and liberation. Perhaps this observation comes more to the fore following our recent experiences of lockdown during the Covid19 pandemic. In Darren Aronofsky's The Whale, which won the INTERFILM Award for Promoting Interreligious Dialogue, the theme of confinement is apparent on several levels. As a result of excessive gluttony, Charlie (Brendan Fraser), a teacher of English composition, is trapped in his colossal body as well as in his apartment where he leads a solitary life. It soon becomes apparent that his insatiable hunger is an expression of loss and longing for his late partner and his daughter Ellie, with whom contact was lost following separation from his wife. Ellie (Sadie Sink) re-enters Charlie's life, but only to voice her anger and disgust for him. Hoping to reconnect with Ellie, and aware that his days are numbered due to congestive heart failure, Charlie helps her to write an essay on Melville's 'Moby Dick' and plans to leave her his savings that would otherwise have been used for hospital treatment. The reconciliation that takes place in the final scene is also a moment of both liberation from the heavy materiality of his body and transcendence, depicted by light inundating his apartment and the screen.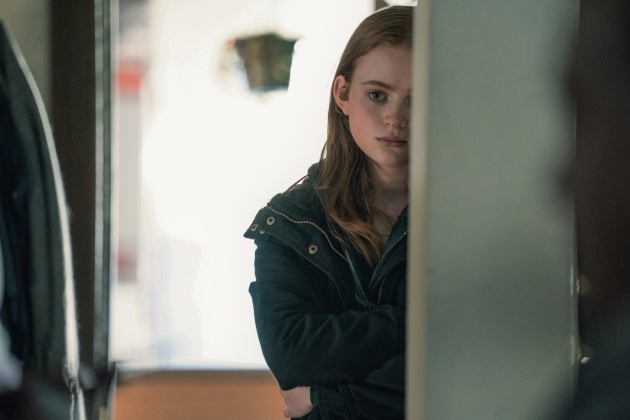 The Whale (© Niko Tavernise)

The trope of the whale in the film functions on a number of levels and opens the narrative to a more profound spiritual reading. While the essay on Melville's novel is used formally to provide a circular structure to the film's plot, the way in which the camera focuses on the massive corpulence of Charlie's body also transforms him into a hunted whale. Aronofsky is at pains to humanise the whale-like corporeality of his protagonist by endowing him with a gentle and considerate spirit. In spite of this, Charlie is painfully aware of the repulsion and revulsion that his body triggers in people and therefore he keeps it out of public sight as far as possible. His apartment becomes both a hiding place and a prison, and leaves him entrapped in his oppressive home like Jonah inside the sea creature. The story of the captivity and subsequent liberation of the prophet Jonah resonates with many international audiences since the story is shared across the various Abrahamic faiths, where it illustrates figuratively ideas of repentance, forgiveness and salvation. Although it is also possible to consider Charlie's character in a Christ-like key, salvation here comes through the process of trying to save another, Aronofsky showing the extent to which each of his characters is dependent on another for their salvation.
Besides the main Prize, our jury made special mention of Vahid Jalilvand's Beyond the Wall during the award ceremony. This was the second Iranian film in competition, along with No Bears whose director Jafar Panahi is currently imprisoned on political grounds by the Iranian regime. It came as no surprise that Jalilvand's film also met with the disapproval of the regime since it is critical of Iran's repressive state apparatus. However, the film does so in a manner that acquires a universal value. The style is disorienting for the viewer who has to compose a coherent narrative out of a series of flashbacks from the blind main character, Ali (Navid Mohammadzade), which turn out to be the fruits of both memory and imagination. We initially assume that the action takes place in his apartment, and that he is in the middle of a suicide attempt through the re-enactment of an act of torture to which he was subjected. He is interrupted by the need to answer his door, where he is told by the building manager that a fugitive woman is hiding in the building. As he becomes aware of her presence in his flat, he does everything in his power to protect epileptic Leila (Diana Habibi), who is wanted for participating in a protest against her employer for failing to pay staff salaries, and accidentally causing the death of a police officer. The narration is interspersed with grainy recordings from a surveillance camera which appear inadequate, until the final scene reveals that Ali has actually been languishing in a prison cell throughout and we have merely been watching the projections of his traumatised mind.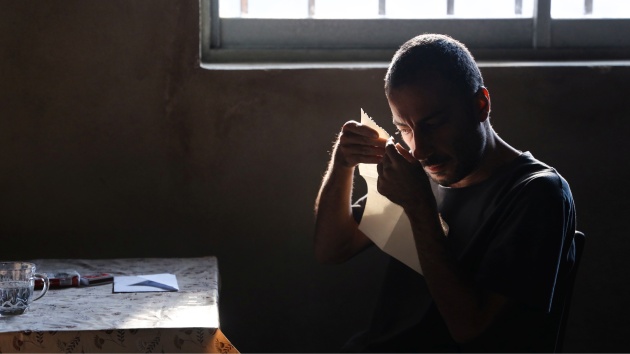 Beyond the Wall (© Ali Jalilvand)

       While Beyond the Wall makes us relive feelings of terror from the perspective of a prisoner, Argentina 1985 directed by Santiago Mitre changes lens by focusing on the struggles of a justice system to prosecute the perpetrators of state-sponsored crimes against political dissidents. Inspired by real events, it depicts the battle fought by prosecutor Julio César Strassera (Ricardo Darín) to achieve justice for the victims of the terror that gripped Argentina under the military junta that took power in 1976. Strassera's quest was an heroic effort, made whilst facing serious threats to his life. He not only had to gather evidence to prove the military leaders were aware of their crimes – activity in which Strassera was assisted by his deputy, Luis Moreno Ocampo (Peter Lanzani), and an energetic young team – but he also needed to challenge the mindset of that section of society that blindly supported the junta. In this respect, the harrowing testimonies of victims who had the courage to speak out played an important role in winning the judicial and moral argument.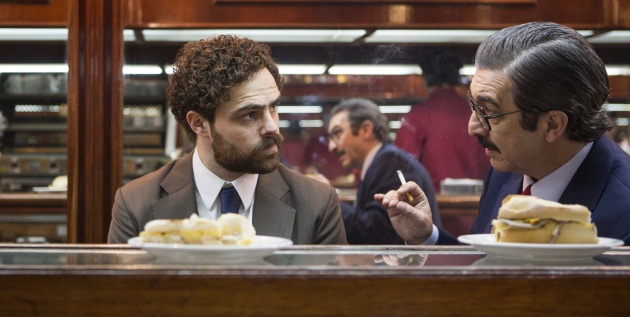 Argentina 1985

       I should clarify at this point that this short review is necessarily selective. There were many fascinating films I do not have space to mention, but one that must be noted is an adaptation of the eponymous 1985 novel of Don DeLillo, White Noise, directed by Noah Baumbach. This film functions both as a social satire on consumerist society and a meditation on death rendered through the life of a dysfunctional American family.  The mother, exercise instructor Babbette (Greta Gerwig), is overwhelmed by existential anxiety and depression triggered by thoughts of her own mortality. The father, Jack Gladney (Adam Driver), a Hitler Studies professor, is similarly haunted by nightmares which he struggles to keep at bay. The stability of this slice of middle-class life is further tested by an apocalyptic menace in the shape of a toxic cloud. Eventually, love seems to overcome depression following a course of treatment in a hospital run by faithless nuns, and optimism seems to return to their family life. The film, however, concludes with an ironic image that threatens to undermine this happy state of affairs. In a static shot we are made to contemplate the metaphor of life as a huge supermarket: here there are choices aplenty, and we can consume goods, services, or information to our hearts' desire, yet we cannot escape the feeling that this is actually an enclosed consumer prison, devoid of any transcendence and the director is ultimately offering us a Nietzschean meditation on the death of God.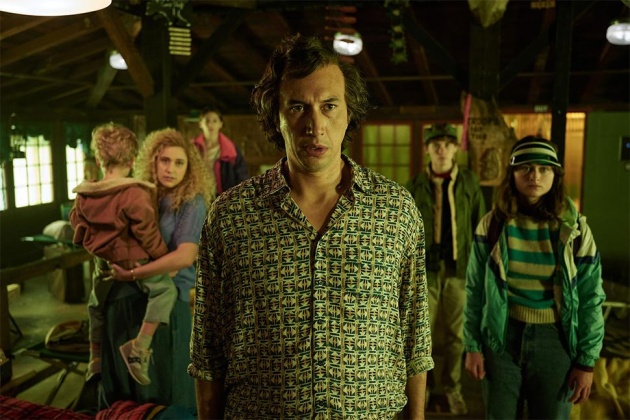 Adam Driver in White Noise

       As a counterpoint, Schrader's Master Gardener exudes spirituality in both style and story. The detached camerawork, static frames, and austere compositions suit this tale of repentance and redemption, which follows the tale of Narvel Roth (Joel Edgerton): the head gardener of an estate belonging to the wealthy dowager Norma Haverhil (Sigourney Weaver). Although the act of horticulture offers Narvel reassurances about the natural order and hope for the future, there is a sense of confinement about this garden where he both works and lives. The reason for this is inferred from both flashbacks and snippets of the present: Narvel is actually a former white supremacist on a witness protection programme and the garden is now his sanctuary. Haunted by his violent past, of which his tattooed body is a constant reminder, he seems to lead a life of solitude until he is asked to take on Norma's biracial niece Maya (Quintessa Swindell) as an apprentice. After falling in love with her, Narvel feels compelled to reveal his ugly past to Maya. He eventually finds salvation through her love and forgiveness – a moment of transcendence and liberation that turns the garden into a blooming corner of paradise.
Venice can often feel an enclosed corner of paradise itself, and a festival is experienced not only through the films watched or the food for thought these can provide. Besides the unquestionable magic of the location, it is the spirit of fellowship that the jury members share across ten days, and the pleasure of trying to distil the perennial meanings of life from a kaleidoscope of cinematic impressions that make a festival like this one so special.