Venice 2023 (1)
Festival Report by Peter Paul Huth
Opening film in Venice: "Comandante" by Edoardo De Angelis
Siamo italiani
It could have been perfect: Venice was celebrating its 80th anniversary and, as every year, the stars from Hollywood were flocking to the festival. But then came the actors' union strike and the dream of American stars on the Lido was over. At least Adam Driver, Jessica Chastain and Peter Sarsgaard provided for some glamour on the Red Carpet. European stars such as Isabelle Huppert, Pierfrancesco Favino, Toni Servillo, Guillaume Canet, Alba Rohrwacher and Franz Rogowski also turned up.
In Edoardo De Angelis "Comandante" (The Commander), the opening film scheduled at short notice, Pierfrancesco Favino plays submarine commander Salvatore Tadora, a real-life Italian naval officer who makes a courageous decision during a mission in the Atlantic. After his boat sinks a Belgian cargo ship, he picks up the shipwrecked crew and takes them to the nearest harbour. A daring decision, combined with the risk of being court-martialed. An unusually humane war film, less martial than Wolfgang Petersen's "Das Boot", where the castaways are not taken in. The specifically Italian flair of the film is interesting, for example Gigi, the cook, is the most important man on board next to the Comandante, who delights the crew with his gnocchi and learns from the Belgians how to prepare "frites". When the Belgian captain asks why he and his men were rescued, the Comandante answers laconically, "Perché siamo italiani" (Because we are Italians).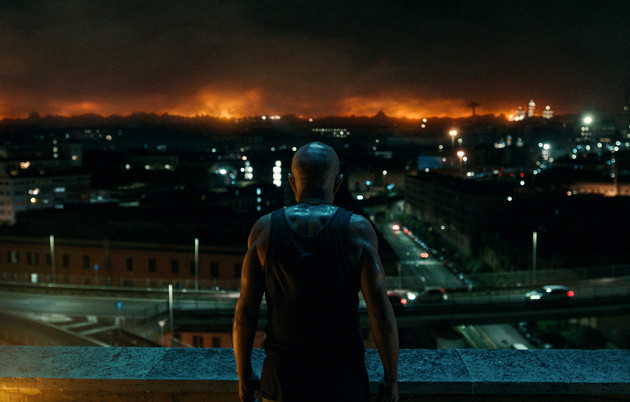 Adagio (Stefano Sollima)

Pierfrancesco Favino is unrecognisable in Stefano Sollima's "Adagio", where he plays a bald old man. "Adagio" is a melancholic thriller about corrupt policemen and aged gangsters. Marked by age and illness, they are only a shadow of their former selves. One of them has cancer, the other is blind and the third is half demented. Favino is joined by the Italian stars Toni Servillo and Valerio Mastandrea. The elderly want to protect a boy who is being blackmailed by criminal policemen. Sollima, who became well-known with the gangster film "Suburra", the series "Romanzo Criminale" and "Gomorrah" and has also worked in the USA, paints the city of Rome sweltering with heat in pale yellow tones. The locations on the outskirts of the city are also not particularly inviting. It is anything but a promotional film for the Roman police, who do not shy away from torture and murder. Unlikely to win any awards with this kind of cinema.
Favourites
"Poor Things" by Yorgos Lanthimos immediately topped the critics' rankings, and it seemed certain that the film would win one of the top prizes. The laconic, offbeat cinema of the Greek director ("The Lobster", "The Favourite"), who has been making his films in English for a long time, is simply irresistible for intellectual arthouse lovers. In a surreally twisted Victorian setting, the borderline surgeon Baxter (Willem Dafoe) implants a pregnant dead woman with the brain of her unborn child.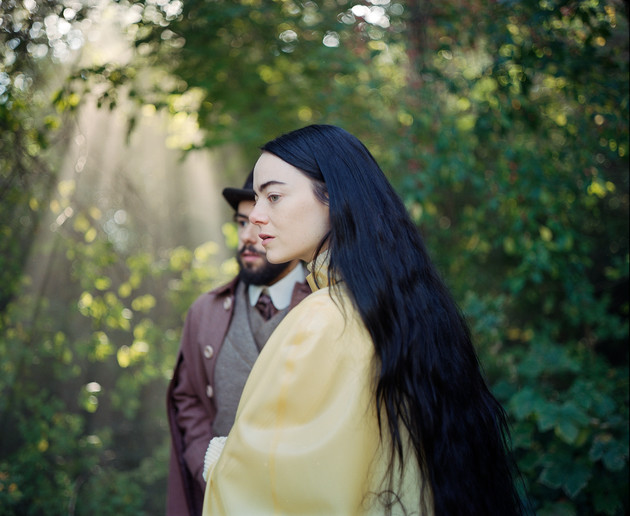 Emma Stone in "Poor Things" by Yorgos Lanthimos

Emma Stone plays this female version of Frankenstein called Bella with childlike raw naivety. When she discovers the secret of masturbation, Bella can't get enough of it. A sexist bon vivant named Duncan Wedderburn (Mark Ruffalo) takes the naive child-woman on a trip around the world, where they spend most of their time with what Bella calls "furious jumping". This gives the film the opportunity for extensive sex scenes, which Emma Stone pulls off with ease. In any case, she becomes more and more confident as the story progresses, much to the displeasure of her travelling companion, who eventually puts her in a box and drags her onto a ship. Once in Paris, she finds a job as a prostitute and has the opportunity to study the strange sex lives of men. Mark Ruffalo, hardly recognisable, is reduced from a self-pitying macho into a pathetic whiner.
Back in Scotland, Bella finally wants to marry her creator's faithful assistant, but before that there are some surprising twists that can be extended at will. Lanthimos cultivates his familiar mannerisms such as extreme wide angles and 'fisheye optics', without any apparent logic. The bizarre ambience is enhanced by cutely transformed animals such as chickens with pigs' heads. But "Poor Things" is above all the story of female self-empowerment. Bella's path from being the object of lustful male fantasies to becoming a sexually emancipated woman caused hymn-like enthusiasm among the German press, "a truly fantastic story of emancipation" (Spiegel Plus), "a daring and subversive story of liberation" (Frankfurter Rundschau). "Between sparkling comedy, disarming shamelessness", Emma Stone lends "the numerous sex scenes a special dignity" (FR). Cinema could not be "much more" (Süddeutsche Zeitung). The connection between emancipation and sex becomes a Pavlovian stimulus reaction that throws the critics into ecstasy.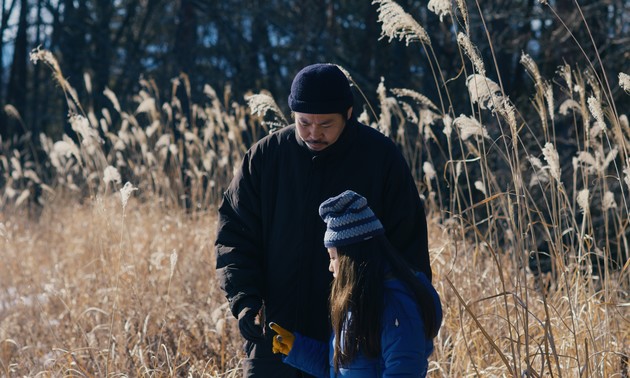 Evil Does Not Exist (Ryusuke Hamaguchi)

The second favourite of the critics, "Evil Does Not Exist", the new film by Ryusuke Hamaguchi, was similarly celebrated.  The Japanese director had won the Oscar for foreign films last year with his 3-hour epic "Drive My Car", accordingly expectations were high. Despite a length of 'only' 106 minutes, lovers of Japanese cinematic minimalism got their money's worth.
The story is relatively simple. A company from Tokyo wants to build a luxury campsite in an idyllic forest landscape. The villagers are not convinced and oppose the idea. It is also about deer crossing the planned site, a little girl who is not picked up from school on time by her father, and the sentimental ideas of nature of alienated urbanites. We get an inkling that the people in the village live in harmony with nature, while the tourism company has no regard and is only interested in making a quick profit. The story is told in brief hints and extended observations of nature, which leave a lot of room for subsequent interpretation, a feast for contemplative viewers. Compared to Hamaguchi's earlier films, the relationships between the characters remain relatively vague, which makes "Evil Does Not Exist" seem somewhat sterile.
Love Stories
Three years ago, Michel Franco shocked and thrilled the audience in Venice with his disturbing parable of revolution, "Nuevo Orden" (New Order), and won the Grand Jury Prize. A year later he was in the competition with "Sundown". There are not a few who consider the Mexican one of the best directors in international cinema. His eighth film, "Memory", for which he also wrote the screenplay, was one of the most beautiful films of the Festival.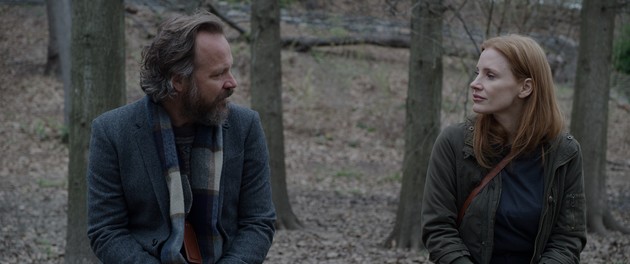 Jessica Chastain und Peter Saarsgard in "Memory" von Michel Franco

When Franco heard that Jessica Chastain loves his films, he offered her the lead role in "Memory". Silvia, a traumatised woman and single mother, meets Saul (Peter Sargaard) at a high school reunion from where he follows her to her front door. She thinks she remembers that he was one of the boys who tortured and raped her at school, but Saul can't remember anything. Eventually she realises she was mistaken and learns that Saul is suffering from incipient dementia. In a particularly sensitive way Michel Franco tells the story of how, despite all obstacles, the two of them finally get to know each other. Two social outsiders who can't really stand intimacy cautiously come closer to each other. It is breathtaking to watch Jessica Chastain and Peter Sarsgaard embody these damaged characters. "There are directors who are afraid of actors, but I love actors and I am happy when I see my script come to life," Michel Franco said in the press conference.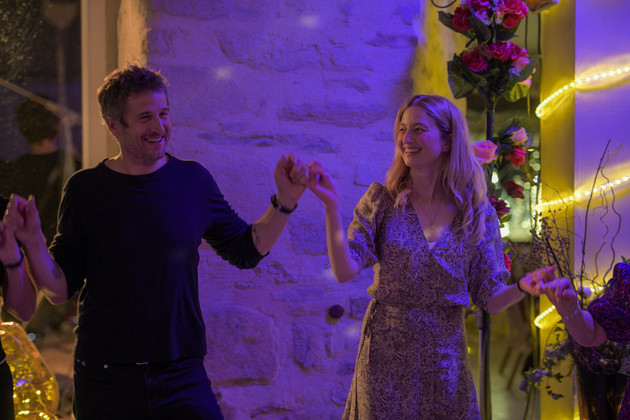 Hors saison (Stéphane Brizé)

Stéphane Brizé is also a regular guest on the Lido.  Two years ago he was last in competition in Venice with "Une autre monde" (Another World). Vincent Lindon played a manager who is pressured by his American corporate boss to lay off a massive number of employees. Brizé has a fine feeling for social conflicts as well as for interpersonal relationships.
In his new film "Hors saison" (Off Season), Guillaume Canet plays himself in a certain way, a film star who panics shortly before a theatre premiere and takes refuge in a fancy spa hotel in Brittany. Here he meets his former lover Alice, an Italian pianist played with melancholic elegance by Alba Rohrwacher. Now married, she lives in the province with her husband and daughter and gives piano lessons. When she meets Mathieu again, their old passion is rekindled. How would their lives have turned out if they had not separated 15 years ago? It is obvious that both are not entirely happy in their current relationships. Stéphane Brizé stages the emotional turmoil of his characters with restraint and without sentimentality. Tenderly, "Hors saison" evokes a melancholic look at life and at the decisions that have existential consequences.
The Banished
It was a courageous decision by festival director Alberto Barbera to invite three directors who have been scandalised because of accusations of sexual assault. It is hard to imagine that the new films of Woody Allen, Roman Polanski and Luc Besson would have been shown in Berlin. But Venice has always been more tolerant than other festivals.
Woody Allen has returned to Paris and has regained his old strength. "Coup de chance" combines comedy and thriller elements in a similar way to "Match Point". Originally Allen thought of an American couple in Paris, but fortunately discarded the idea and concentrated on a French cast. Although he doesn't speak French, he shot in French, which is good for the film.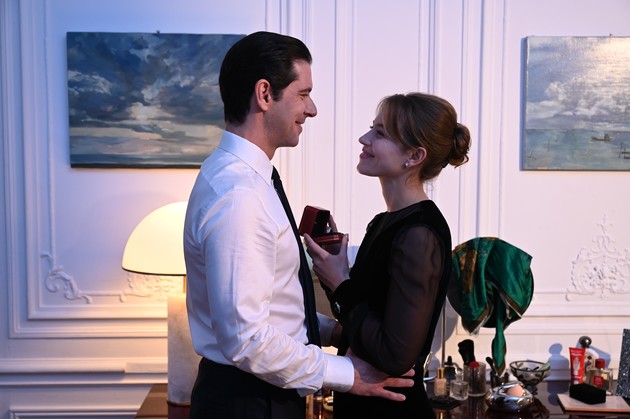 Coup de chance (Woody Allen)

By chance, the two school friends Fanny (Lou de Lâage) and Alain (Niels Schneider) meet on the street. They attended the French School in New York together. Now Fanny works at the posh auction house Artcurial and is married to the successful financier Jean (Melvil Poupaud). Alain (Niels Schneider) is a writer and lives alone after his divorce. The two are getting closer and meet secretly. But Jean finds out about the affair and takes drastic measures.
"Love, passion, adultery and revenge, these are the elements of drama since ancient times," says Woody Allen in the press conference. It is the 88-year-old's 50th film. Is he not afraid of death? "I don't care for death. It's a rotten deal. There is no escape, neither science, art or philosophy can save us. The best thing is not to think about it."
He may be reviled in the US, but in France and Italy Woody Allen is celebrated. Even as his name appears on the screen, there was spontaneous applause.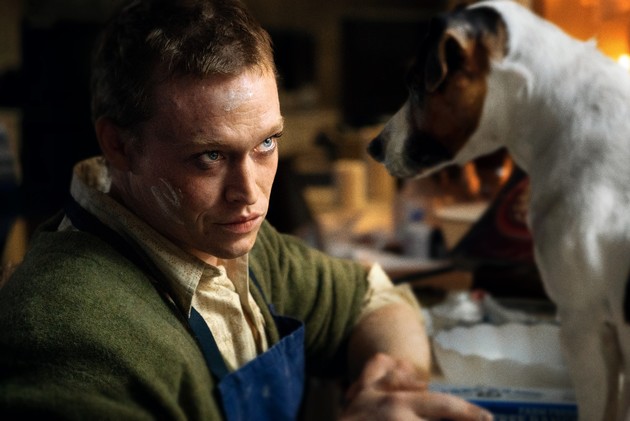 Dogman (Luc Besson)

The French director Luc Besson was also confronted with allegations of sexual harassment, but was acquitted of rape in June 2023. His film "Dogman", for which he also wrote the screenplay, made a strong impression in the Competition. Not least thanks to the incredible versatility of the lead actor Caleb Laundry Jones, who plays the Dogman of the title, the paraplegic Doug, who lives in seclusion with his dogs. "Dogman" seems like a cinematic fairy tale on speed. Young Douglas is locked in the dog pound by his sadistic father (Clemens Schick in a courageous role) and eventually shot and paralysed. He  barely survives. Later Doug performs as a transsexual chanteuse in a nightclub. He has trained his dogs so cunningly for burglaries that they leave no traces. An insurance investigator who gets onto his trail meets a bloody end. "Dogman" plays with elements of violence and humour in a grotesque way and delights above all with the performance of the trained dogs.
Four years ago Roman Polanski won the Grand Jury Prize in Venice with "Intrigue" (J'accuse). The historical drama about the Jewish officer in the French army, Alfred Dreyfus, who is falsely accused of spying for Germany, is considered to be one of Polanski's best films. The same cannot at all be said about his new work "The Palace".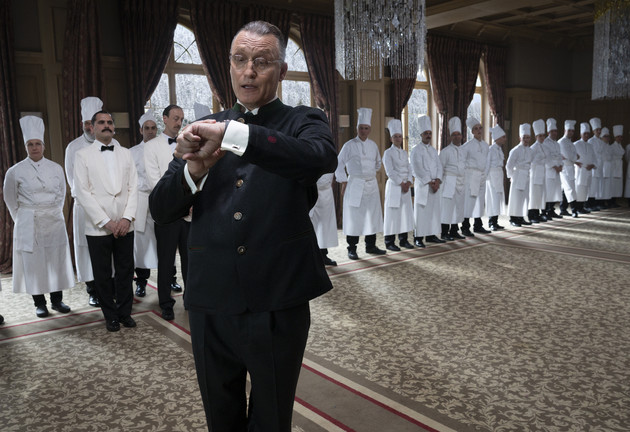 The Palace (Roman Polanski)

The film is set on New Year's Eve at the turn of the millennium 1999/2000 in the luxurious Palace Hotel in Gstaad, in the Swiss mountains. An ensemble of bizarre characters has gathered here, who are at pains to be funny, but do not manage to spark off: Fanny Ardant as a countess whose dog is fed caviar and then poops on the bed, John Cleese as a Texan billionaire who is not allowed to die until after midnight (which he fails to do), Mickey Rourke as an American investor, Milan Peschel as a bumbling bank clerk and Oliver Masucci as the eager hotel manager. The film lacks the timing and rhythm for an over-the-top farce. The screenplay by 90-year-old Polanski and his 85-year-old Polish compatriot Jerzy Skolimowski is characterised by a laboured old-man humour. "Polanski's 'Palace' is a stinker", as the critic of the London Times pointed out.