The Power of Imagination
Church Film Awards at BUFF Malmö 2018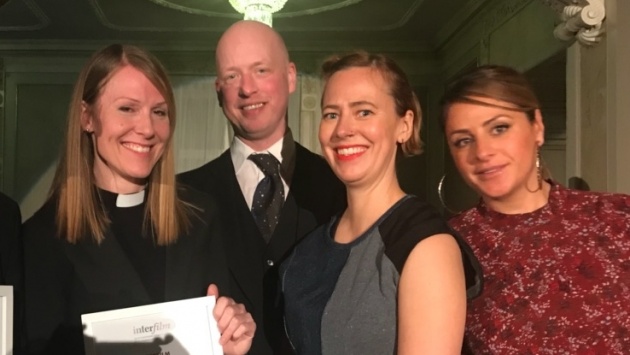 The Church of Sweden Jury Malmö 2018, from left: Katarina Vaarning, Jesper Ödemark, Ida Kjellin, Manil Masri (photo: © Andrea Kollmann)

At the 35th International Film Festival for Children and Young People BUFF Malmö 2018, the Church of Sweden Jury has chosen its winners. The Church of Sweden Youth Film Award, endowed with 100.000 SEK by the Church of Sweden Central Office, the Lund Diocese and the Malmö Parish, goes to "I Kill Giants" by Anders Walters (USA, 2017). In addition, the jury for the first time awarded an INTERFILM Diploma as a commendation to a film which fulfils best the criteria applied by juries with the involvement of INTERFILM at other international film festivals. The winning film is "Saturday Church" by Damon Cardasis (USA, 2017).
The jury selected the award winners from the Films for Young People competition section of the festival.
Members of the jury are: pastor Katarina Vaarning (jury president); Jesper Ödemark, educator working with youth, film and communication; director and producer Manal Masri, Head of the Swedish Radio Drama Department in Malmö; and Ida Kjellin, scriptwriter and film and TV journalist.
The festival screened 118 films from 46 countries. The theme for the 2018 edition was "Role Models". During the festival, the Church of Sweden organised two additional events: an information about using films for reflection on questions of life, and a screening of Albert Lamorisse's short film classic "Le ballon rouge", accompanied by an organ improvisation.
Motivations for the awards (links):
- Church of Sweden Youth Film Award