At the Opening of the Berlinale 2023
A Preview, by Karsten Visarius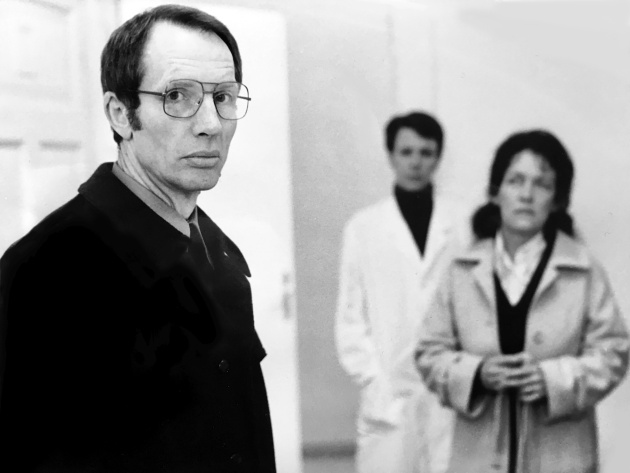 In the Berlinale Forum 2023: "Order" (1980) by Sohrab Shahid Saless (© Bert Schmidt)

After two years of limitations due to the Corona pandemic, the 73rd Berlinale is back to its usual scope. It will open on 16 February with the romantic comedy "She Came to Me" by Rebecca Miller, which will be screened as a Berlinale Special Gala. Of the 19 films in the International Competition, 5 are directed by German directors, such as the new works by Margarethe von Trotta ("Ingeborg Bachmann - Journey into the Desert") and Christian Petzold ("Afire"). In addition, there are the 16 films of the second competition section "Encounters" curated by the artistic director of the Berlinale, Carlo Chatrian, which also includes a French-Russian co-production: "Kletka ishet ptizu" (The Cage is Looking for a Bird) by Malika Musajeva, who was born in Chechnya and now lives in exile in Hamburg.
The Ecumenical Jury awards prizes in the International Competition, the Panorama and the Forum. The Panorama and Forum prizes are each endowed with 2,500 €, jointly donated by the Protestant Church in Germany (EKD) and the Catholic German Bishops' Conference (DBK).
The Honorary Golden Bear for the lifetime achievement of an artist will be awarded to Steven Spielberg in 2023. A tribute of 8 films is dedicated to him, including his latest work, "The Fabelmans" from 2022.
The retrospective is dedicated to films on the theme of "Coming of Age" and shows, among others. Maurice Pialat's "À nos amours" (1983), "Aparajito" (1956) by Satyajit Ray from his Apu trilogy, "El espíritu del colmena" (The Spirit of the Beehive, 1973) by Victor Erice, "Khane-ye doust kojast" (Where is the Friend's House, 1987) by Abbas Kiarostami or "Sans toit ni loi" (Vagabond, 1985) by Agnès Varda. In addition, there are restored works of film history in the "Berlinale Classics" series. There is also a film-historical dimension in the series "Fiktionsbescheinigung" in the Forum, including "Ordnung" (Order, 1980) by Sohrab Shahid Saless, who escaped to Germany from the Shah's regime.
Politically, the Berlinale 2023 will set a focus with special events and references to individual titles in the various festival sections under the motto "Solidarity with Ukraine and Iran".
Including other sections (Berlinale Special, Berlinale Shorts, Generation, Perspektive Deutsches Kino), the Berlinale will show a total of 228 new and 55 historical films. The festival ends with the award ceremony on 25 February and the audience day on 26 February.