Drama of the extreme and of perfect calm
Report on the polarities of the Venice Film Festival 2022 (2)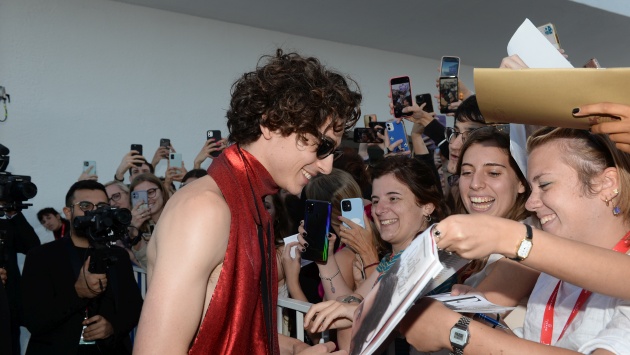 Timothée Chalamet and his fans on the Red Carpet in Venice 2022 (© La Biennale di Venezia - Foto ASAC, ph. Giorgio Zucchiatti)
Cannibals in Love
Anyone who still had doubts about the star quality of Timothée Chalamet was proven wrong in Venice. No one was cheered more enthusiastically on the Lido than the 26-year-old American. He made his breakthrough in 2017 with Luca Guadagnino's film "Call Me by Your Name," within a few years he became one of the most sought-after actors of his generation. In Venice, he posted a picture with the director, writing, "The man who changed my life." For the premiere of Guadagnino's new film, "Bones and All," Timothée Chalamet wore a fancy combination of one-piece and evening gown. When he walked the red carpet, the fans' enthusiasm knew no bounds. "Chalamet Superstar" was the headline in the Italian press.
Chalamet is back in a leading role in Luca Guadagnino's new feature "Bones and All", a disturbing road movie based on the novel with the same title by Camille DeAngelis. The protagonists are two teenagers in 1980s America. 18-year-old Maren (Taylor Russell) is abandoned by her father because he can no longer stand her cannibalistic tendencies. Left to fend for herself, she sets out to find her mother. Along the way, she meets the sinister Sully (Mark Rylance), who opens her eyes to her cannibalistic nature. Later, she meets Lee (Timothée Chalamet), who is equally inclined. He wants to return to his sister in Kentucky, from where he fled after a violent argument with his father.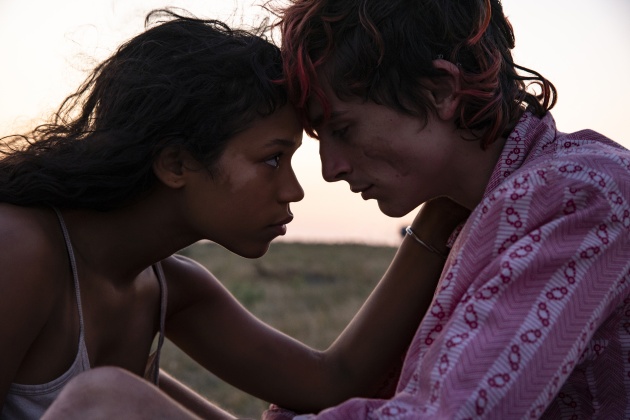 Bones and All (© Yannis Drakoulidis, Metro Goldwyn Mayer Pictures)

Two lost souls roam a desolate and threatening America in search of a home. Their cannibalism can be understood as a metaphor for their otherness and marginalization. In doing so, director Guadagnino manages to walk a fine line between a specific variety of horror and a sensitive love story.
In the Garden
The renowned documentary filmmaker FrederickWiseman presented his first fictional film in the competition, "Un couple" (A Couple), a kind of literary experimental film. In front of a motionless camera, French actress Nathalie Boutefeu reads from Sofia's letters to her husband Lev Tolstoy. She married the famous writer at the age of 18, spent almost 50 years at his side and gave birth to 13 children. She copied his manuscripts and took care of the household. The marriage was far from harmonious, Sofia suffered with her husband having numerous affairs and his jealousy.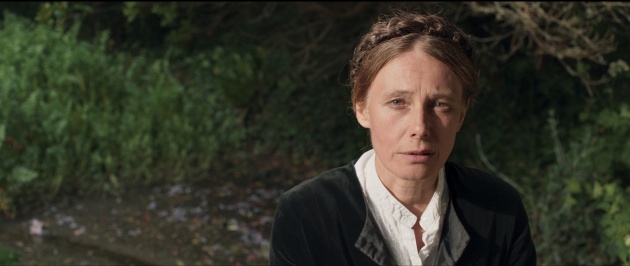 Un couple

"The consciousness of serving a genius gave me strength for everything," she writes at one point. The reading of the letters and diary entries is repeatedly interrupted by images of the cliffs and gardens of the island of Belle-Île off the coast of Brittany. The rugged cliffs as well as the floral splendor become an echo of nature to the extreme emotional states of Sofia and Lev Tolstoy. A complicated mixture of love and pain seems to bind the couple inseparably. In the face of these extreme emotions, Wiseman's film exudes a meditative calm.
Another Golden Lion as a lifetime achievement award was given to Paul Schrader. It was the screenplay for "Taxi Driver" (1976) that established his reputation. At the age of 78, the American writer and director continues to work tirelessly. Last year, "The Card Counter" was one of the highlights in Venice. This year he showed his new work, "Master Gardener", outside the competition. Joel Edgerton plays Narvel Roth, a man with a traumatic past who tends the garden of a large estate and has an unusual relationship with its owner Norma (Sigourney Weaver). When her great-niece Maya (Quintessa Swindell) begins an apprenticeship in the garden, it sets off a dramatic chain of events. A cautious relationship develops between the master gardener and the young black woman. Gradually, we learn that Narvel has a history as a racist white neo-Nazi and now lives as a key witness with a new identity in a witness protection programme.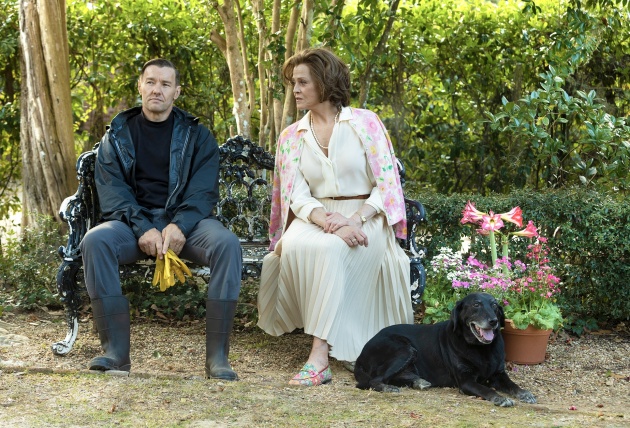 Joel Edgerton and Sigourney Weaver in "Master Gardener"

The abundance and beauty of the blossoming garden contrast sharply with the moments of violence that surface in flashbacks. As is often the case in Paul Schrader's films, the film is focused on a lonely man tormented by the nightmares of his past. "I wanted to put a bad guy in a garden and see if he could find something like redemption there," the director said in the press conference. Unlike his previous films, the ending is not marked by violence. Perhaps Paul Schrader has also found some kind of inner peace.