Church Youth Film Award at Oulu 2022
Finnish Short Film "Blanket" Wins "Look at me..."-Award of the Church Media Foundation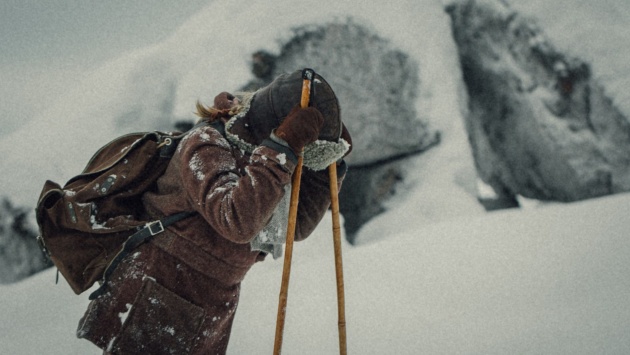 Blanket (Lakana)

The Church Media Foundation´s "Look at Me…" -Award at the 41st Oulu International Children and Youth Film Festival (November 12-20, 2022) goes to the Finnish short film "Blanket" (Lakana, 2021), directed by Teppo Airaksinen.
The story describes how during the Winter War, 11-year-old Marja is sent from her home island to the town to fetch milk for her little brother. The ice is thin in places, but that's not the most dangerous thing about Marja's mission.
The Jury for this year award was Mrs Urpu Sarlin, board member of the Church Media Foundation.
Her statement to the winner: "'Look at me' is the wish and need of every child. The child wants to be seen. It needs an accepting and understanding look. In the award winning film, this wish is fulfilled in many ways. At the same time, it conveys something very genuine to observe and live in an instant. The film's point of view is completely that of a child.
The theme of the film is very topical. The child lives in the midst of a war, like millions of children in Europe today. On its part, the film can help us understand and support children who are now living in the shadow of war. The film is a skilful feat. The narration is slow in tempo but keeps its grip in a magical way. The angles highlight the child's perspective. The lead role is played discreetly and gracefully. The child's experience is at the heart of the whole story."
The award is 1.500 euros, and it has been delivered at Oulu International Children's and youth film festival since 2009. The aim of the award is to support and to encourage filmmakers to deal with Christian values and ethical questions through their films. The Church Media Foundation has been established by the Evangelical Lutheran Church of Finland and its biggest parish unions in 2005.