Church of Sweden Film Award 2022
"Day for Day" by Felix Herngren wins "Angelos"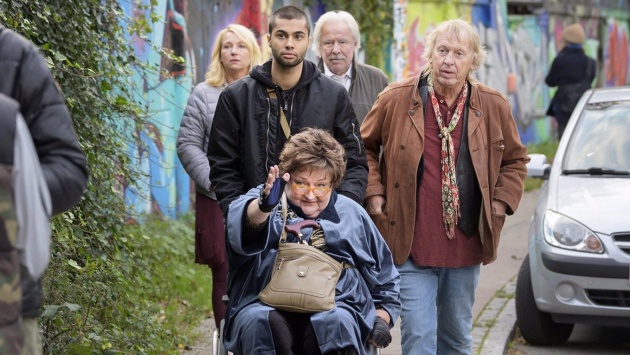 Angelos, the Church of Sweden Film Award, in 2022 was given to "Day by Day" (Dag för Dag) , directed by Felix Herngren. The prize was awarded by Bishop Susanne Rappmann in connection with the film's premiere during the ongoing 45th Gothenburg Film Festival (January 28-February 6, 2022). It is endowed with 50.000 Swedish kroner, and the Angelos statuette, created by Erland Forsberg.
Members of the jury were Ingrid Elam, Göron du Rées and Mikael Ringlander. Their motivation for the awrd reads: "Brilliant acting in a generous comedy portrayed with great craftsmanship on all levels: script, direction, photography and music. A warm story about both joy and pain that asks questions about the human journey towards the end of life."
Day by Day is about Malte (Sven Wollter), who does not intend to spend the last part of his life in a nursing home, but sets off on a road trip south. A few friends and staff from the accommodation come along for the trip, and there are plenty of complications during the journey in the motor home through Europe.