Church of Sweden Film Award 2021
"Sweat" by Magnus von Horn Wins Angelos 2021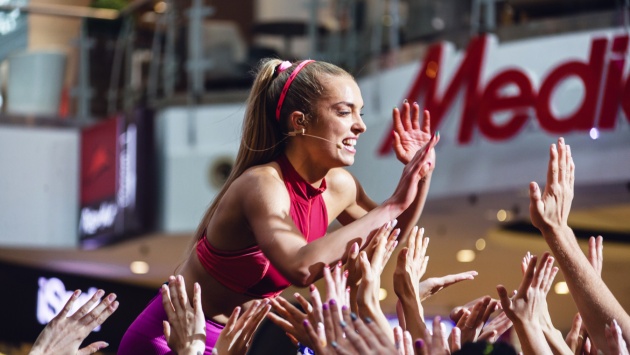 Sweat (Magnus von Horn)

The film Sweat, written and directed by Magnus von Horn, is awarded the Church of Sweden Film Prize "Angelos" 2021 at the Gothenburg Film Festival. The Prize is endowed with 50.000 SEK.
Sweat is about the fitness star and influencer Sylwia who is passionate about helping her hundreds of thousands of followers on social media to keep going. But behind the perky facade, she increasingly struggles with questions about closeness and relationships.
"Between the insatiable hunger on social media for new posts and the successful influencer's carefully constructed image of her ego, reality intrudes relentlessly. Shaking like a thriller but without contrived surprises, we reach a kind of insight: In our human vulnerability lives both strength and beauty. A skilful cinematic portrayal of the present where not a moment feels superfluous," said the jury in their motivation. Members of the jury were Gabriela Pichler (script writer and film director), Bengt Toll (film producer), Jakob Wirén (professor of theology), and Mikael Ringlander (president of the jury, pastor).
"I'm very happy for this award. For me, Sweat is about daring to embrace the unknown, something I feel that the Church of Sweden also stands for", says Magnus von Horn.
Magnus von Horn grew up in Gothenburg but lives and works in Poland, where he studied directing at the film school in Lodz. Sweat is his second feature film. His debut film Efterskalv  (The Here After) from 2015 was awarded for best film, best director and best supporting actor at the Swedish Guldbagge movie awards. Both films also premiered at the Cannes Film Festival. Magnus von Horn has previously also made several short films.