Cannes 2023: Kick-off with Honorary Palme d'or Michael Douglas and opening film "Jeanne du Barry"
Peter Paul Huth on the opening of Cannes 2023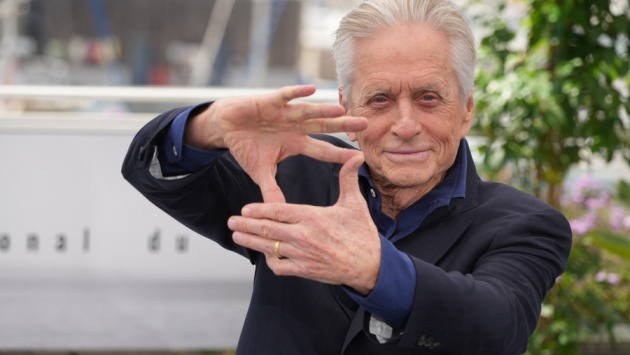 Michael Douglas, Ehrenpreisträger in Cannes 2023 (© Daniel Beguin)

The Covid restrictions are history and the Festival de Cannes is back to normal. The list of stars expected on the Red Carpet is impressive: Harrison Ford, Cate Blanchett, Leonardo di Caprio, Robert de Niro, Julianne Moore, Rachel Portmann. Starting off was Michael Douglas, who was honoured with a Palme d'Or for lifetime achievement on the opening night. Meeting the audience the next day, Douglas spoke at length about his extraordinary career as an actor and producer. At first, it was a struggle for him to break free from the shadow of his father Kirk Douglas, a Hollywood legend of the 50s and 60s. The young Michael Douglas celebrated his first success with the police series "The Streets of San Francisco", whose episodes were filmed six days a week, eight months a year. Douglas gratefully spoke of Karl Malden, his partner, who had already worked with all the Hollywood greats. "They were my apprentice years and Karl was my mentor. He taught me everything I needed to know to move in front of the camera."
Douglas decisive experience as a producer was with "One Flew Over the Cuckoo's Nest". His father had acquired the rights to the novel by Ken Kesey, there was an excellent script but no director. "Then I saw Milos Forman's 'Fireman's Ball' and was so impressed that I contacted him immediately." Forman had just come to the US and had realised a film that no one wanted to see. He missed his family, which he had left behind in Czechoslovakia, and was in a deep depression. He lived in New York's Chelsea Hotel and would not get out of bed for months. Because he was unable to do so himself, he sent his Czech director friend Ivan Passer to the therapist to tell him what was tormenting him.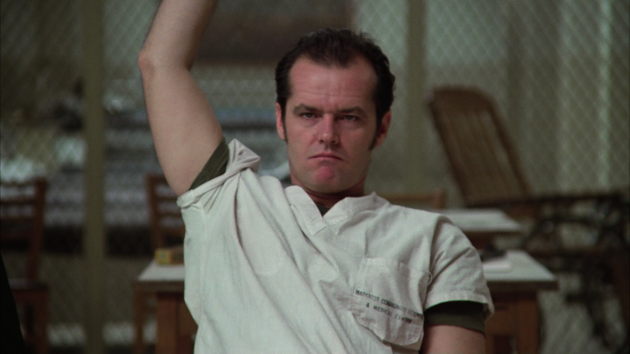 One Flew Over the Cuckoo's Nest (© United Artists)

When Douglas called him, Forman got up and flew to Los Angeles. Today, it's hard to imagine what a risk it was to hire a depressed Czech exile, a no-name director by Hollywood standards. "Milos sat down with me and my partner Saul Zaentz and went through the whole script with us, page by page. He knew exactly what the film should look like." The risk would pay off, but when the film was finished, none of the studios wanted to distribute it. "A film about rebellious patients and electric shocks in a psychiatric hospital, who wants to see that?". "One Flew Over the Cuckoo's Nest" became a huge success and won five Oscars. "That's when I learned that revenge is a dish best served cold," Michael Douglas said.
Titles like "Fatal Attraction", "Basic Instinct" and "Wall Street" mark his remarkable career as an actor. What was the most important thing in his work? "Passion and structure. A script has to grab me emotionally and it has to be meticulously written and structured."
Back to the opening night, though. The host Chiara Mastroanni welcomed the audience with an Italian song and introduced the jury, chaired by Swedish director Ruben Östlund who won his second Palme d'Or last year with "Triangle of Sadness". There was no speech by President Selenskyj this time, but Catherine Deneuve evoked Ukraine with a poem.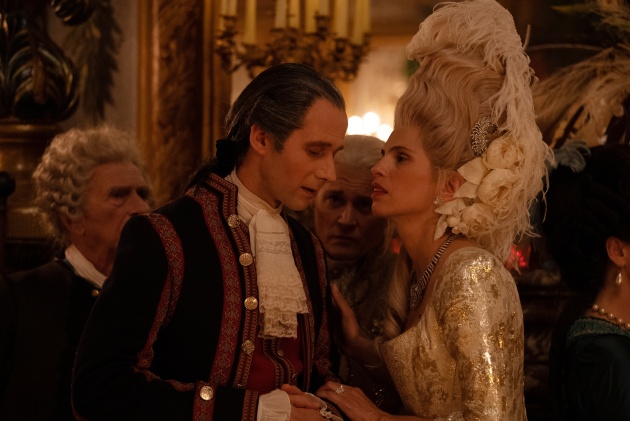 Jeanne du Barry (© Stéphanie Branchu / Why Not Productions)

The opening film "Jeanne du Barry" had already caused a stir in the run-up. The American trade papers "Variety" and "Hollywood Reporter" were stunned that a "wife-beater" like Johnny Depp, who would have no chance in Hollywood, was celebrated by his fans in France. In Maïwenn's historical drama, he plays King Louis XV as a tired, ageing bon vivant who develops a passion for Jeanne Vaubernier, a woman from humble beginnings. With an alert mind and clever use of her feminine charms, she wins the attention of the king, who invites her to become his mistress at the court of Versailles. A scandal for the court society. A former prostitute, the daughter of a monk and a cook. Incroyable! Most upset are the king's daughters, who are distinguished by their scheming wickedness and their extravagant hairstyles.
Director Maïwenn herself plays the energetic social climber who so blatantly violates court etiquette. The set is grandiose, the production fast-paced and entertaining. One enjoys following the self-confident woman in her fight for the king's favour and her confrontation with the arrogant nobility. In the closing credits, one sadly reads about Jeanne's bloody end on the guillotine in the revolutionary year of 1793 and wonders about such sympathy for the monarchy in republican France.