Brand New Film Award in The Netherlands: World Cinema Exchange Award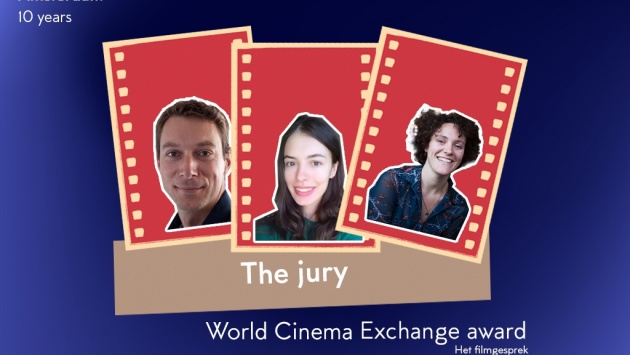 The festival World Cinema Amsterdam has added a brand new award this year: the World Cinema Exchange Award. This award provides a stage for noticeable films about our views on mankind and the world. The award is made possible by Het Filmgesprek, which is member of INTERFILM. Het Filmgeprek is an initiative from The Netherlands that invites viewers to investigate and further explore the perception of films through conversations about films and life questions.
The World Cinema Exchange Award is presented to a film from the World Cinema Amsterdam programme (14 - 24 August, 2019) that challenges the discussion about what it means to be human. The winning film's director will receive €2,500 for their next film. The nominated films are representative of the total festival programming and will be screened in Dutch filmtheaters after the festival. 
The jury consists of:
Jaëla Arian (1995),  a student of Biology at Wageningen University & Research. She founded the film platform LA RIOT which, in collaboration with Rialto, makes world cinema accessible to a younger audience. Jaëla also works at the Heerenstraat Theater in Wageningen. In 2015, she was a Venice Days jury member at the Venice International Film Festival.
Boaz van Luijk (1979), a film reviewer for Dutch newspaper Nederlands Dagblad, always manages to find connections between films and life questions based on his background in Human Resource and Theology Studies. For many years now he has been hosting and leading monthly film talks in his hometown Dordrecht. He is also the owner of De Verwandering, an agency for meaning and purpose in life.
Ioana Popescu (1993), a PhD student at The School of Social and Political Science of the University of Edinburgh. She researches the relationship between aesthetic experiences and the process of re-humanisation. She is interested in how world cinema can facilitate an intercultural process of learning and dialogue. Alongside her study, Ioana co-develops interactive dance performances that explore how people interact with each other and with the environment around them.

More information via worldcinemaamsterdam.nl/en and hetfilmgesprek.nl.