Berlinale 2023: Festival Report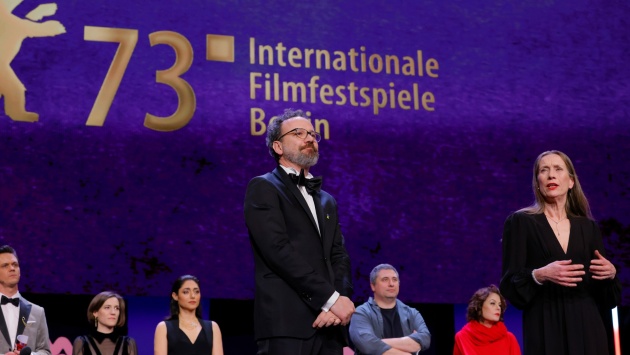 Carlo Chatrian and Mariette Rissenbeek at the opening of the Berlinale 2023 (© IFB 2023)

After two years of Corona restrictions, the 73rd Berlinale took place again able to take place as a presence festival. A complex system of online bookings contributed to making life and booking tickets difficult for visitors. If you didn't have a smartphone, it was no use to come to Berlin at all.
According to its own claim, the Berlinale sees itself as a festival of solidarity with the disenfranchised and oppressed of the world. Accordingly, there have been demonstrations of solidarity with women in Iran and Ukraine. As in Cannes and Venice, Ukrainian President Selenskyi made a video call at the opening ceremony and was celebrated with standing ovations.
Dominance of German films
The competition for the Golden Bear showed that so much pointedly political commitment can come at the expense of artistic substance. There was a marked preference for female directors and minorities. With five entries, German films dominated the selection. Among them alone three films were made by representatives of the so-called 'Berlin School', almost like a class reunion. The Berlin School, highly esteemed among French 'cinéphiles', is notorious for its long shots and de-dramatized narrative. As a radical representative of this aesthetic form, writer/director Angela Schanelec won the Silver Bear for Best Screenplay with her new film "Music". Deliberately slow, Schanelec tells a modern version of the Oedipus story that leads from Greece to Berlin. Patiently we watch the protagonists getting out of the car, taking out their luggage, making beds and riding around the city with roller skates and strollers. As the title suggests, there is also singing.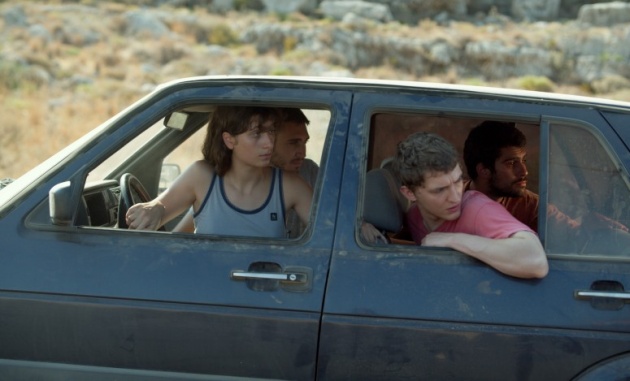 Music (© factura film / Shellac)

Compared to that "Roter Himmel" (Afire) by Christian Petzold, winner of the Grand Prize of the Jury, almost looks like an action movie. Petzold, who is not particularly known for his sense of humour, surprises with a subtle comedy about a frustrated young writer who is on holiday with a friend in a house on the Baltic Sea. There he meets Paula Beer who turns the young writer's head playing the part of a mystery woman just like in Petzold's previous films. The comedy is mainly due to Austrian newcomer Thomas Schubert, who shows off his social clumsiness with an unmoved Buster Keaton look. While the others jump into the sea, he lies  fully dressed and disgruntled on the beach or just sits in the garden, because "work doesn't allow it" to have fun. Thomas Schubert would have been a strong candidate for the Best Actor Award, if it still existed. It seems that Petzold does not trust the ironic summer idyll by the sea and is determined to give the film a degree of existential depth when the forest burns and the sky turns red.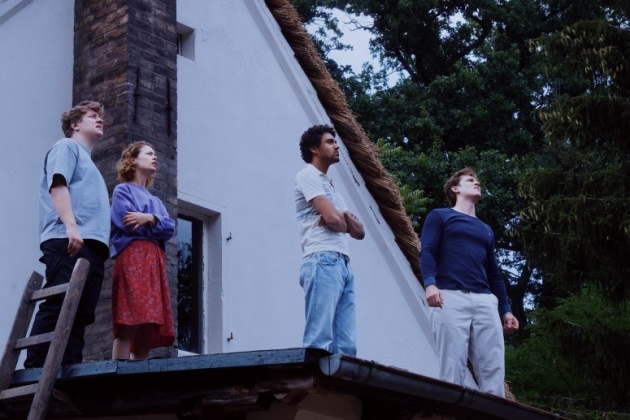 Roter Himmel (© Christian Schulz / Schramm Film)

Christoph Hochhäusler, the third representative of the Berlin School, offers with "Bis ans Ende der Nacht" (Till the End of the Night)  a mixture of thriller and melodrama. Not least because the dialogues are spoken primarily for the audience as in a mediocre crime drama the result looks like a cinematic version of the series "How to Sell Drugs Online". Timocin Ziegler, as an undercover investigator and gay macho, type Rainer Werner Fassbinder, is teamed up with the criminal transwoman Leni (Thea Ehre) to be a decoy to the ex-DJ and nightclub owner Victor (Michael Sideris), who runs a sucessful business selling drugs online. Although Hochhäusler assembles all the set pieces of a thriller as if taken from a guide book, there is no real drama, the characters remain one-dimensional. The fact that Thea Ehre won the prize for best supporting role was probably due to the pronounced identity politics of the festival.
This emphasis of certain topics was perhaps one reason why the other two German films were ignored at the awards ceremony. The renowned filmmaker Margarete von Trotta impressed with "Ingeborg Bachmann – Reise in die Wüste" (Journey into the Desert) a truthful portrait of the Austrian poet and feminist icon Ingeborg Bachmann. The narrative framework is Bachmann's journey to Egypt with her admirer, the Austrian author Adolf Opel. In flashbacks, her troubled relationship with the successful Swiss author Max Frisch emerges. "Wir haben es nicht gut gemacht" ("We didn't do it well")," Frisch writes in a letter to Bachmann, to be found in their recently published correspondence, which can be recommended as a useful complementary reading  to von Trottas's film. Vicky Krieps as Ingeborg Bachmann is grandiose in her emotional complexity, just as Ronald Zehrfeld as a heavyweight figure and a jealous lover who despairs of Bachmann's numerous love affairs. Both would have deserved a Best Actor's/Actress's Award.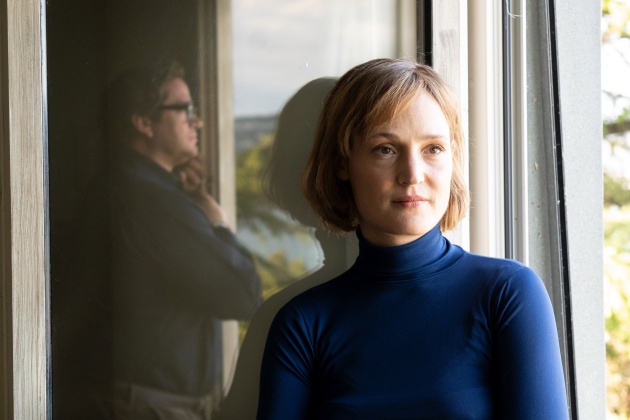 Ingeborg Bachmann - Reise in die Wüste: Ronald Zehrfeld and Vicky Krieps (© Anna Krieps)
The same goes for Marlene Burow, who plays the lead in Emily Atef's adaptation of Daniela Krien's novel "Irgendwann werden wir uns alles erzählen" (Someday We Will Tell Us Everything). After the in a Thuringian collapse of the GDR in a farming community in Thuringia, 19-year-old Maria lives with a foster family and has a relationship with their son Johannes (Cedric Eich). While he dreams of studying photography in Leipzig and setting out for the wide world, Maria prefers to stay at home and falls in love with the 40-year-old neighbour Henner. Without any inhibition she gets involved in this  amour fou and secret affair. Even though Daniela Krien's novel is even more radical, her female protagonist is only 16 years old, director Emily Atef succeeds in drawing a captivating portrait of a time in which everything is changing and the future is still open.
Yet the best German film of the festival was shown in the Panorama series, "Das Klassenzimmer" (The Classroom) by İlker Çatak, a film that bears witness to the exceptional talent of the German-Turkish author and director. Carla Nowak (Leonie Benesch) is a young teacher at a high school. She teaches maths and sports, she has the material and the students under control. Until one day, a series of mysterious robberies occurs and Carla draws fire from all sides in an attempt to track down the perpetrator.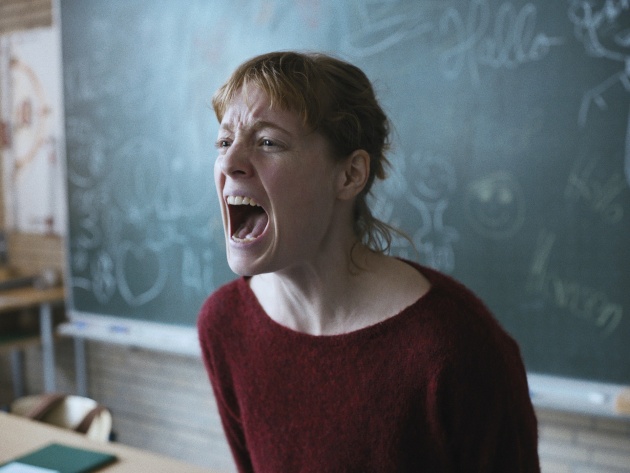 Leonie Benesch in Das Klassenzimmer (© Alamode Film)

The film paints the oppressive picture of a social microcosm in which judgments are quickly made and deviant behaviour meets little tolerance. Judith Kaufmann uses her camera in a discreet yet masterful way, while Leonie Benesch's interpretation of the young teacher, who was one of the Berlinale's international shooting stars this year and would have deserved all the festival's bears. In the end, "Das Klassenzimmer" won two awards: the Europa Cinemas Label Award and the CICAE Arthouse Cinema Award, awarded by arthouse theatres and distributors. The film, which opens in Germany at the beginning of May, has everything it takes to lure the audience back into the cinemas after the long period of abstinence due to the Covid pandemic.
Award-winners - and prize-worthy films of the festival
It is precisely in this respect that the winner of this year's Golden Bear, the French filmmaker Nicolas Philibert, fails with his documentary "Sur l'Adamant" (On the Adamant). The film is an honourable report about a day clinic for the mentally disturbed in a boat on the Seine. But the praise of jury president Kristen Stewart, who described the film as "masterfully crafted", is a bit high. "Sur l'Adamant" is a conventionally made documentary about a sufficiently well-known theme with the message "that mentally disabled people are people like you and me", as director Philibert put it in his acceptance speech. This, too, is nothing new. The Golden Bear for "Sur l'Adamant" is one of many unfortunate awards that have traditionally been awarded at the Berlinale. No other major film festival produces as many award winners which do not find an audience in the cinema as Berlin.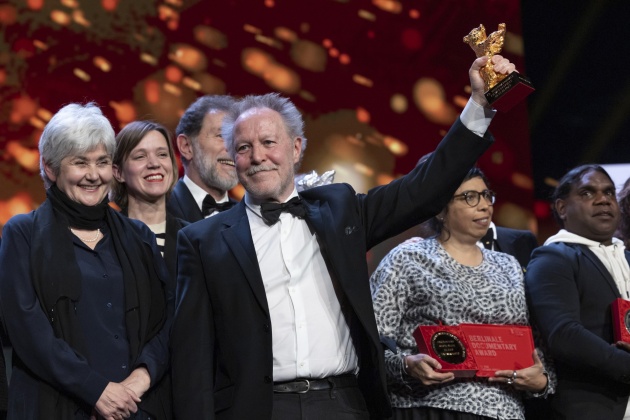 Nicolas Philibert with the Golden Bear (© IFB 2023)

There would have been worthwhile alternatives, such as the Chinese entry "The Shadowless Tower" by Zhang Lü. Over the course of more than two hours, the film presents pieces from the life a middle-aged man who once wanted to become a poet and now writes restaurant reviews. Gradually, images and scenes merge into the story of a lonely man who is searching for his father. A melancholic search for clues on the streets of Beijing while a young photographer becomes his professional companion. A masterpiece!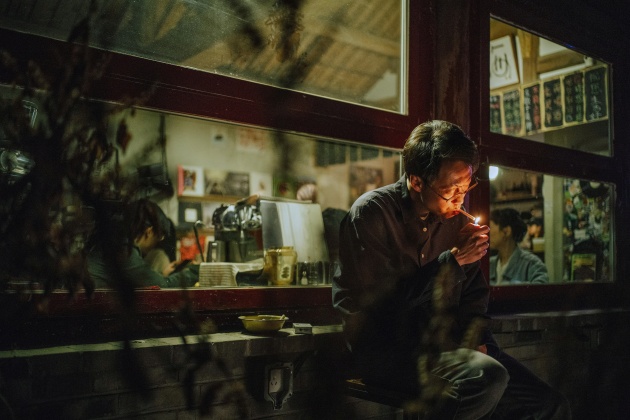 The Shadowless Tower (© Lu Films)

Celine Song's bittersweet love story "Past Lives" is similarly melancholic. The girl Young Na and the boy Hae Sung are classmates and compete for the best grades. Young Na is convinced that the two will marry one day. But that doesn't happen, because Young Na emigrates with her parents from Seoul to Toronto at the age of 12 and calls herself Nora from now on. 12 years later, the two meet again on Facebook and communicate via Skype. But then the aspiring young writer Nora marries a fellow writer and moves with him to New York City. Mae Sung remains in Seoul and continues to live with his parents. Another 12 years later he travels to New York where he meets his childhood love again. Teo Yoo, who was brilliant as Russian rock icon Viktor Zoi in Kirill Serebrennikov's movie "Leto", gives a great performance as the nostalgic lover while Greta Lee is just as good as his Americanized counterpart.
There was much applause and a Silver Bear for the Spanish-Basque entry "20,000 especies of abejas" (20,000 species of bees), which tells a family story in a rural idyll very much in the style of last year's winner "Alcarràs" by Carla Simón. Both films are directed by women and touched the hearts of the festival audience with their precocious children. In Estibaliz Urresola Solaguren's bee film it is the 8-year-old Aitor (Sofia Otero) who quarrels with his gender and prefers to be a girl. He is only relaxed when he speaks Basque with his aunt and takes care of the bees. Aitor comes into conflict with his mother, a frustrated artist, when he wants to wear a dress for the baptism of a boy from the neighbourhood.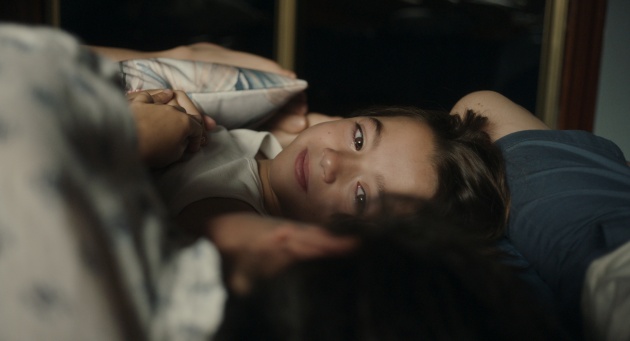 20.000 especies de abejas: Sofia Otero (© Gariza Films, Inicia Films

At the Berlinale, the conventional awards for the best actor have been abolished for several years in favour of a unisex actor award. It went to the 8-year-old amateur actress Sofia Otero in the role of Aitor. A decision that was met with great applause from the Berlin audience, but at the same time it showed a lack of appreciation for the professional actors who could have been awarded.
It came as a surprise that the critically acclaimed Mexican film "Tótem" went away empty handed at the award ceremony. After all, it was awarded the prize of the Ecumenical Jury. Director Lila Avilés focuses on a day in the life of a middle-class family spanning several generations, watched through the eyes of seven-year-old Sol. Her father, a painter, is ill with cancer, her mother works at the theatre and for the evening a surprise party for the sick father is planned. Like a mosaic, the film combines a wealth of individual observations into a family image that celebrates life in the face of death.
The Italian entry "L'ultima notte di Amore" (The Last Night of Amore) would have deserved at least one major prize, but it was shown out of competition in the Berlinale Special Gala series. The film begins with a breathtaking helicopter flight over Milan at night and ends in the apartment where police sergeant Franco Amore is bidding farewell to the Polizia di Stato. But the beginning, which seems so convincing, soon proves to be deceptive. Pierfrancesco Favino, one of Italy's major stars, embodies this policeman as a man of clear moral principles who has never fired a shot in 35 years of service. Until that tragic last night before his retirement. Director Andrea di Stefano, who shot on 35mm footage, which gives the film a great intensity of atmosphere, achieves a perfect thriller, which, as a dramatic setting, only needs a highway underpass on the outskirts of the city to catch up with any crime story from Hollywood.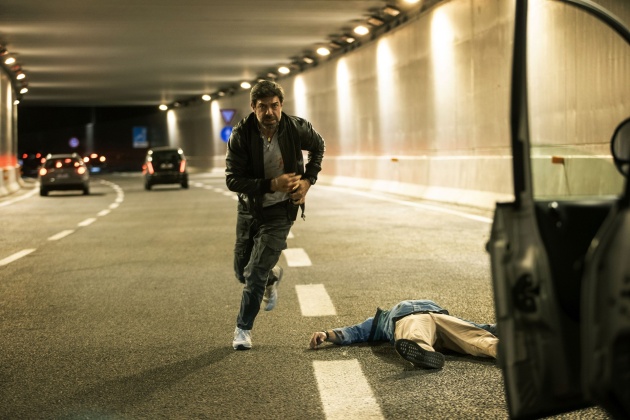 L'ultima notte di Amore (© Loris T. Zambelli)
Fazit
Due to the Covid pandemic, the Berlinale lost a number of sponsors which resulted in a certain impoverishment. The transport service even had to resort to the dubious American company Uber, a remarkable decline after years with manufacturers like BMW or Audi. The emphatically formulated claim to be a political festival, however, could not console about the lack of cinematographic quality in the competition. Especially not about the pathetic appearance of Sean Penn, who with his dyed hair and beard looked like a modern-day version of in Thomas Mann's character Gustav Aschenbach in "Death in Venice".
His documentary piece entitled "Superpower" shows the two-time Oscar winner on his way to Kiev to demonstrate his solidarity with Ukraine. In the government bunker on the night of the Russian attack and later in the garden of the Presidential Palace, he sits face to face with his superhero Volodymyr Selensky. During the rest of the film you see Sean Penn restlessly smoking, drinking and making phone calls. With and without a steel helmet, he is on his way in Kiev or in the trenches at the front line. Back in the United States, he appears on Fox News and even forms an alliance with Republican congressmen. All this is done to present himself as an indefatigable fighter for the good cause, that is to enlighten his compatriots and the world about the war in Ukraine.
A festival like the Berlinale should be more careful as to provide a forum for propaganda pieces like that. As a form of compensation, Steven Spielberg was invited to Berlin to present his autobiographical film "The Fabelmans" and to receive an honorary award. Where Spielberg succeeds in bringing together artistic ambition and popular cinema Berlin obviously fails. If you position yourself primarily as a politically committed festival regarding the selection of films as well as the criteria for awarding prizes, this comes as a detriment to the artistic quality. Under these circumstances the Berlinale is likely to face an uncertain future.