49th Molodist IFF Live and Online
Festival Report by Rolf Deen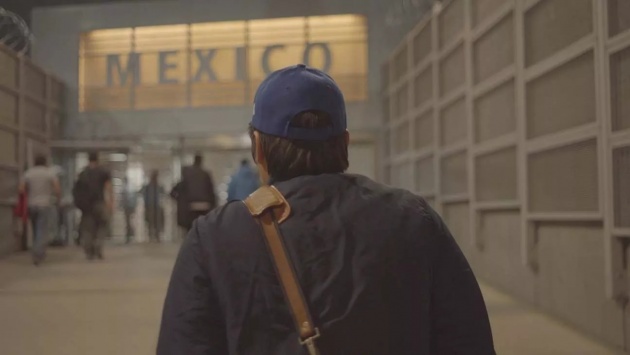 Winning film of the International Competition: "Identifying Features" by Fernanda Valdez

From August 22 to 30, scores of film fans gathered on the banks of river Dnipro to attend the 49th Molodist International Film Festival in Kyiv. Due to the Covid19 pandemic, many festival attendants had their private screenings brought to them on their personal devices by streaming links. This is of course second-best to the live festival experience of being there where it all happens including red carpet to award ceremony, but as two members of the Ecumenical Jury members experienced, online is feasible by all means. Ecumenical Jury member Viktoriia Gosudarska, a Kyiv resident, attended the live screenings and festival venues and kept her fellow jury members Barbara Schantz-Derboven (Germany) and Rolf Deen (Netherlands) up to date on the festival buzz during their daily online Zoom meetings.

Student Films
The Kyiv festival originally was a student driven three-day festival and has evolved over the years into Ukraine's largest film festival that was from 1991 onwards accredited by the Fedération International des Associations de Producteurs de Films (FIAPF) and belongs to the list of 26 specialized international competition festivals. Its student roots were in this 2020 edition again very noticeable by the exceptional quality of the student short film entries into the competition, certainly in comparison with entries of the regular short competition.
The festival's international jury awarded 'Good Night' (Belgium, Ghana 2019) as best student film. Director Anthony Nti tells in 20 minutes the story of two Ghanaian children's narrow escape from being used by a criminal gang. The leading characters are the strong headed girl Matilde and her timid friend Prince. The film shows both the vulnerability and resilience of children who live in deprived circumstances. The entry from Singapore 'Adam' by Shoki Lin has the same focus on juvenile vulnerability and resilience in the totally different context of Singapore's bustling city life.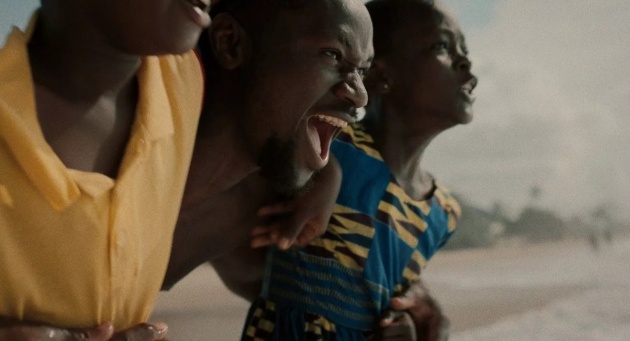 Good Night

The student competition also featured two remarkable documentaries deserving special mention: 'He Loves My Eyes' (Rumania 2020) and 'No Crying at the Dinner Table' (Canada 2020). The first bringing us very close to a Rumanian Roma family that struggles with a father who is in and out of prison for petty crimes. Their love and pain are echoed in the traditional songs and dances we hear and see them perform. The second documentary is a very strong personal portrait by a second-generation Vietnamese immigrant, director Carol Nguyen) of intergenerational trauma, grief, and things left unsaid.
 
Short films
The best short film was according to the festival's international jury as well the Ecumenical jury 'Bullmastiff' by Ukrainian director Anastasia Bukovska, yet another female palmaris. With a strong leading male, Bukovska tells the timeless and universal struggle of war veterans carrying their traumas with them. Fortunately, the film also shows us a way out of the darkness of post-traumatic stress syndrome: a loving relationship with 'man's best friend' will eventually restore other relationships as well.
 
Teen Screen and Sunny Bunny program
Molodist featured also two special programs 'Teen Screen' and 'Sunny Bunny'. 'Teen Screen' offers 10-14-year olds the opportunity to enjoy a small number of quality films. The Kyiv teenage festival jury awarded the Australian 'H for Happiness' (2019, dir. Joh Sheedy) as their best film. In this feel good film that never gets superficial we meet twelve-year-old Candice Phee (Daisy Axon) who with boundless optimism and a unique view of the world sets out to mend her broken family - whatever it takes.
The 'Sunny Bunny' program listed thirteen LGBT films. This festival venue is at the same time Ukraine's largest annual LGBT-themed cultural event. The jury's winner in this program was the dark Brazilian movie 'Dry Wind' (2020) by Daniel Nolasco. The Molodist audience itself showed preference for a somewhat brighter and more 'mainstream' film by awarding 'Two of Us' (France, Luxembourg, Belgium 2019) by Filippo Meneghetti. Two grand-old dames of the European cinema, Barbara Sukowa and Martine Chevalier, play the pensioners Nina and Madeleine who have hidden their deep and passionate love for many decades. When they finally decide to come out into the open, their bond and their future happiness is put to the test by an unexpected event.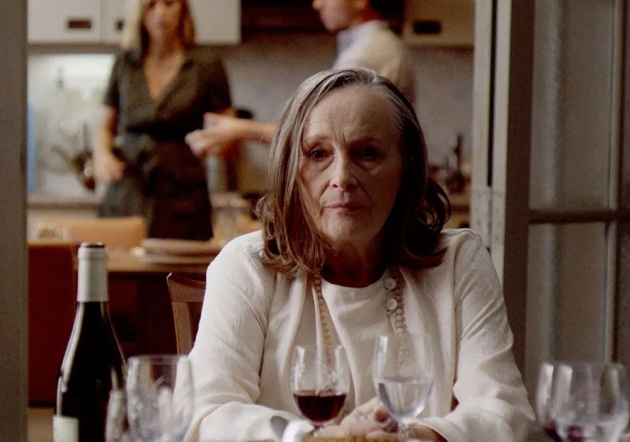 Two of Us

And the winners are…
The honor of the Grand Prix of the Molodist IFF befell two films this year and the prize money was split between the two laureates. The winning 'Identifying features' (Mexico, Spain, 2020) by Fernanda Valadez is set in today's Mexico. The title refers to the bodies of Mexican migrants – a lot of them young children – who are continuously killed on the way to the U.S. border. Through the eyes of a perseverant mother, who is determined  to find out what happened to her teenage son, we learn about the personal repercussions of what we see and hear every day in the media about Mexico.
The other winner was the Canadian film 'Kuessipan' (Canada 2019), directed by Myriam Verreault. It tells the story of Mikuan and Shaniss, two young Innu women in Uashat-Maliotenam, whose lifelong friendship is put to the test by several turns of fate. A story about female friendship, courage, family background and carving your own path out of the solid rock that life can be. Set in a very specific community but with a universal appeal this movie sparks hope despite its dramatic events. 'Kuessipan' also received a Commendation by the Ecumenical Jury.