22nd Faludi International Film Festival and Photo Competition in Budapest
"Mrs. Rozgonyi" wins award of the ecumenical jury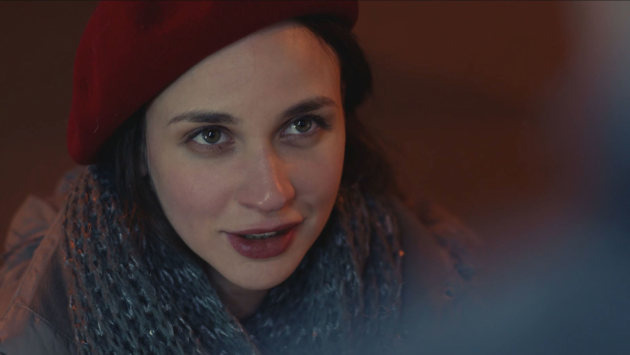 Mrs. Rozgonyi, by Rozália Szeleczki

A film from Hungary won the Prize of the Ecumenical Jury (SIGNIS/INTERFILM) at the 22nd Faludi International Film Festival: Mrs. Rozgonyi, by Rozália Szeleczki (OT: Rozgonyiné, Hungary, 2018).
"Mrs Rozgonyi", a short film of 22 minutes, tells the story of a young couple who, on the eve of their wedding, leave together for the bachelor party, where they will experience a series of unusual events. With humour, a certain tension, and excellent directing, the director shows how this couple overcomes the pitfalls by supporting each other, while revealing their real selves.
Since its foundation the Faludi Ferenc Academy has been concerned with cinematic art through organizing trainings and workshops. In 1996 the Academy created a thematic film competition and festival to promote amateur filmmakers. The festival has come a long way since its early years and in 2019 it announces its 22nd edition.
Every year a certain value or taboo is placed in the focus of the festival to inspire creating and initiate social discourse around the given topics. The organizers attach crucial importance to choosing real values as the theme of the festival and to initiating conversation about them. Every year the institute expects projects that focus on such a topic that puts a social or spiritual need or problem in the spotlight. It is essential for the films and photos to have an original message which they express through the language of pictures.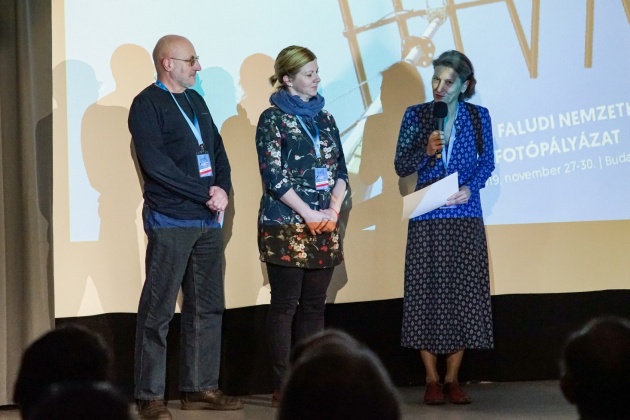 The ecumenical jury at the award ceremony, from left: Ferenc Varsányi, Timea Kókay-Nagy, and Magali van Reeth

This year's theme Calling challenges our vocations, the motives behind our actions.
The 22nd Faludi International Film Festival and Photo Competition took place between November 27 and 30 in Budapest, Hungary, with the presence of an Ecumenical Jury for the very first time. The members of the Jury were Tímea Kókai-Nagy (Hungary), Magali van Reeth (France), and Ferenc Varsányi (Hungary).
Link: Festival Homepage