Berlinale 2010 focuses on family and freedom
Festival report by Philip Lee, member of the Ecumenical Jury
Three major themes stood out among the more than 400 films shown at this year's Berlinale (11-20 February 2010). Foremost was the theme of 'family', both functional and dysfunctional. Directors seem to have taken to heart Tolstoy's much quoted observation at the beginning of Anna Karenina that, "Happy families are all alike; every unhappy family is unhappy in its own way."
 A good example was En Familie (A Family) directed by Pernille Fischer Christensen (Denmark, 2010). It portrayed a long-established family of bakers whose future is jeopardised when the father falls ill with cerebral cancer and none of his daughters cares to take over the business. Loyalties are put under pressure in an intricate exploration of husband-wife and father-daughter relationships that lead to an unexpected outcome.
 En Familie was one of two films that included lengthy and sensitively performed death-bed scenes. The other was the out-of-competition Otouto (The Brother), directed by Yoji Yamada (Japan, 2010). At the closing ceremony he was also given a Berlinale Camera, a special award given to a film personality whom the festival wishes to honour.
 Rompecabezas (Puzzle) directed by Natalia Smirnoff (Argentina/France, 2010) also dealt with family relationships, this time from the perspective of the mother. On her 50th birthday Maria's family give her a jigsaw puzzle. Solving it she discovers an unsuspected passion for puzzles but still has to cope with the traditional macho expectations of her family. The film is a delightful and unusual expression of a woman discovering herself and a certain freedom.
 A second important theme at the festival was 'imprisonment': characters who come out of prison and try to re-establish a place in society, or who are socially or culturally boxed in and break out. Submarino directed by Thomas Vinterberg (Denmark, 2010) is the tale of two brothers who lose track of each other after a difficult childhood. Nick spends time in prison and surfaces in a grimly portrayed Copenhagen. His younger brother is a drug-addict trying to bring up a six-year-old son alone. The film has a tragic ending, with a positive dénouement redeeming what might otherwise appear sordid.
 If I Want To Whistle, I Whistle directed by Florin Serban (Romania/Sweden, 2010) is an accomplished first feature film set in a Romanian juvenile detention centre. Silviu has just five days left before being released when his long absent mother decides that she is going to take his younger brother with her to Italy leaving Silviu on his own. The scene is set for an explosion of pent-up tension that can only end badly. The director worked closely with boys held in a penitentiary where he started to "get to know them, to understand some of the reasons for their mistakes, to finally understand how many of their actions had been influenced by their families, the environment they come from and, last but not least, by all of us, the ones outside those prison walls."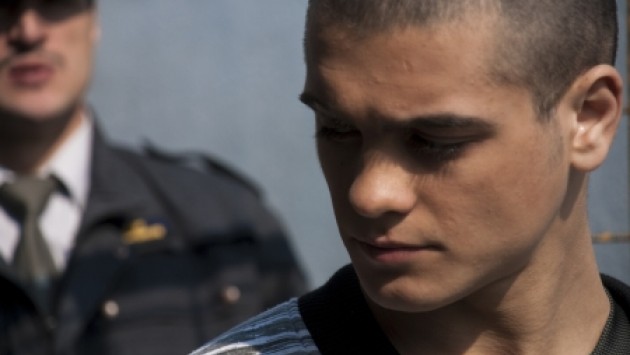 Still from "Eu cand vreau sa fluier, fluier" ("If I Want To Whistle, I Whistle")

 A third significant theme was that of reclaiming personal or collective memory about traumatic circumstances and events in an effort to move towards some kind of recognition or reconciliation. In some competition films all three themes overlapped and echoes of them could be found elsewhere in both the festival's Forum and Panorama sections.
 Tuan Yuan (Apart Together) directed by Wang Quan'an (Republic of China, 2010) explores the social implications of divided homelands (e.g. China and Taiwan, North Korea and South Korea, East and West Germany). The story takes place in the city of Shanghai, to which Liu Yansheng returns, a veteran of the 1949 Kuomintang struggle against Communism. He has set out find the love of his life, Qiao Yu-e, who years before married a former Communist solider and now has a grown-up family. The film stars three 'senior citizens' of Chinese and Taiwanese cinema.
The Ecumenical Jury Prizes
The Ecumenical Jury at the 60th Berlinale awarded its Competition prize to Bal (Honey) directed by Semih Kaplanoglu (Turkey/Germany, 2010) – which also won the festival's Golden Bear awarded by an International Jury whose President was German director, producer and screen writer Werner Herzog.
 The Ecumenical Jury's citation reads: "A portrait of a poet as a young child, Bal tells the story of the blossoming of sensibility. Yusuf lives in the highlands of northeast Turkey, immersed in a forest of overwhelming beauty. His life points to a connection with nature that provides not only material subsistence but spiritual learning, highlighting issues such as family love and involvement in the community. Bal invites us to go deeper into this forest, on a journey that mirrors the human soul seeking the ideals and people with whom we want to share life."
 Yusuf's father is a beekeeper who gathers a therapeutic honey that is the essence of an older, mysterious world. It is produced by a dwindling number of beekeepers and, in this evocative film, both the traditional way of life and the bees appear to be dying out.
 In the Panorama section, the Jury awarded its prize to the film Kawasakiho Ruže (Kawasaki's Rose) directed by Jan Hrebejk (Czech Republic, 2009). "The film recounts an episode in the life of a distinguished psychologist who deals with memory and who has previously betrayed a friend who was then forced to emigrate. It explores questions of truth-telling and lying, responsibility and forgiveness, both within society and within the family. It emphasises the importance of collective and personal memory in a context of rebuilding a post-totalitarian country."
 The Ecumenical Award in the Forum section went to Aisheen (Still Alive in Gaza) directed by Nicolas Wadimoff (Switzerland/Qatar, 2010). "A documentary shot after the end of the Israeli military offensive in Gaza in 2009, the film offers impressions of daily life in Gaza, showing not only the ruins but the beautiful beach, drama classes for children and the reconstruction of a roundabout destroyed by the bombs. Hope and growth blend with the sorrow of lost family members and land cultivated for generations. Life is persistent, like a dandelion growing through cracks in the asphalt."
New takes on Islam
Two striking films in Competition explored deeper understandings of Islam in contemporary Europe. Na Putu (On the Path) directed by Jasmila Žbanic – winner of the Ecumenical Jury Prize for Grbavica: The Land of My Dreams (Berlin 2006) – is set in Sarajevo, Bosnia. Luna and Amar are a Bosnian Muslim couple whose past is overshadowed by the war. Luna finds solace in a fun-loving existence, while Amar suddenly finds himself drawn toward the way of life of conservative Wahhabis living in an idyllic lakeside community.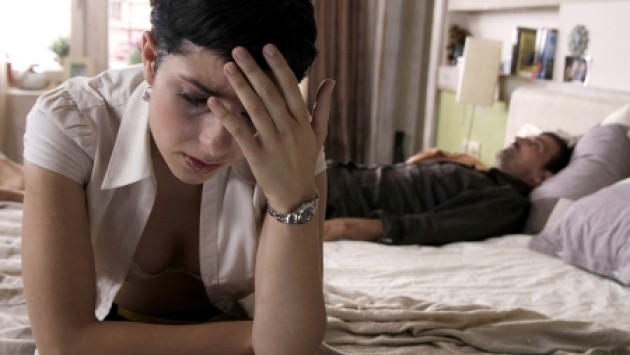 Still from "Na putu" ("On the Path")

 In Shahada (Faith) directed by Burhan Qurbani (Germany, 2010) the value systems of three young Muslims are put to the test in today's Berlin. Maryam is the daughter of an Imam who tolerates but cannot condone her permissive behaviour. Samir is a young Nigerian who discovers he is gay. And Ismail is a police officer who by chance encounters a woman who three years earlier was wounded by a ricocheting bullet fired from his gun. It caused her to lose her unborn child and he has never forgiven himself.  In the words of the director, "Shahada is not a film about religion. But the religious affiliation of the characters influences their actions and their decisions in a very certain way. It is about the path they choose."
Problems of parody and extreme violence
Two films marred this year's Berlinale. Jud Süss directed by Oskar Roehler (Austria/Germany, 2010) is a biopic of Ferdinand Marian, the actor who infamously played the lead in Veit Harlan's Nazi propaganda film of 1940. The director's apparent intention was to explore the fine line between an artist's aims and how they are reached. In doing so, Roehler misjudged the sensibility and knowledge of his audience.
 The film represents Marian as a naive victim of Goebbels. In fact he was an opportunist who benefitted from his position. To depict him as vulnerable, the storyline invents a half-Jewish wife for Marian, which is historically untrue. The director allows Moritz Bleibtreu to grossly overplay Goebbels, as if he were going for an Oscar, and mixes historical Jud Süss material with his own inventions. In place of critical or artistic insight, the film offers a parody of Nazi propaganda and Nazi Germany. At the press screening it was booed.
 Worse by far was the stark combination of extreme violence and sexuality permeating The Killer Inside Me directed by Michael Winterbottom (Great Britain/USA, 2010). A neo-noir adaptation of a pulp novel by Jim Thompson already made into a film in 1976, it portrays a sadistic and psychopathic young sheriff in Oklahoma, who brutally murders two women and a young man and who causes the death of another. The film ends in self-immolation by fire killing three more people.
 Soon after the beginning, the audience is shown the lengthy and vicious beating of a young prostitute who has fallen in love with the sheriff. The scene is so savage and upsetting that at the screening several people walked out. Later the sheriff also violently assaults his 'real' girlfriend and – in a scene not shown – hangs a young man who could provide evidence against him.
 The film has been labelled sadistic and gratuitous by its detractors and, following a screening at the Sundance Festival, several critics predicted that it would never find a major distributor. 'It's ultra-real, excruciating to watch and, in some viewers' minds, inexcusable,' wrote Jay A. Fernandez in The Hollywood Reporter. In psychological terms, the film remains unconvincing since the audience is given no clue about the killer's motivations.
 Winterbottom's decision to depict graphic violence raises serious questions. Firstly, with violence against women a largely ignored topic in mainstream media, is it ethical to show such depraved viciousness on screen? From a narrative point of view, what takes place could have been inferred from well crafted 'before and after' shots – as with the murder of the young man. Secondly, what are the implications of a high profile director's film of this kind being selected and screened by a top international festival? And thirdly, are not women's human rights being violated by such a depiction? Berlin's International Film Festival deserves better.