FILM OF THE YEAR 2022
Evangelical Film Jury in Germany awards Maria Schrader's "She Said"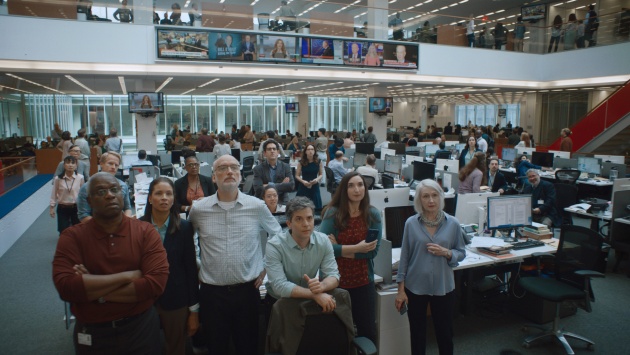 © Universal Studios

For more than 70 years, the Protestant Film Jury in Germany (Jury der Evangelischen Filmarbeit) has awarded the title FILM OF THE MONTH to a film currently being shown in cinemas. The jury chose the FILM OF THE YEAR: "She Said" from the films that received the award in 2022.
The film by director Maria Schrader tells the story of the two New York Times reporters Megan Twohey and Jodi Kantor, whose Pulitzer Prize-winning reportage not only triggered a quake in Hollywood, but also helped the campaign with the hashtag #metoo to gain wide publicity. The hashtag became a worldwide movement that continues to this day, thanks to the courage of many women and men who made their experiences public.
The award ceremony, at which the film distributor Universal Pictures International Germany GmbH is honoured for bringing the film to German cinemas, with a laudatory speech by Jenni Zylka (journalist and head of the Perspektive Deutsches Kino section of the Berlinale) and subsequent screening of the film, took place on Friday, 16 December 2022, at 8:00 p.m. in the cinema of the Deutsches Filmmuseum in Frankfurt am Main.